BOOM
Medvedev wins the US Open, ending Novak's chance at the calendar slam!
Amazingly at two sets and a break down Novak was only at 10-1. Anyone else would have been 25-1. Such is the mystique of the Sith Lord.
Heh - I'll bet ole Rod was (secretly) happy about that!
Medvedev was due for a major title, and to see him beat Djokovic again (four out of last six now!) in three straight while the crowd went for Novak: kudos, well-earned.
Interesting victory celebration with the sudden body slam to the court. Vaudeville is still alive!

It didn't really register with me as I watched, spellbound. Then my wife, no tennis fan, said "Aren't they quiet."
Heh, sometimes I'm glad the days are gone of Seles, Sharapova and not-quite-yet Azarenka, who I'd say were the worst offenders.
Or this idiot playing Serena.
Almost a full sentence. ("Uh-SAY-ya"?)
Always liked Francesca Schiavone's tough-chick vocalizations, and here, she may have met her match: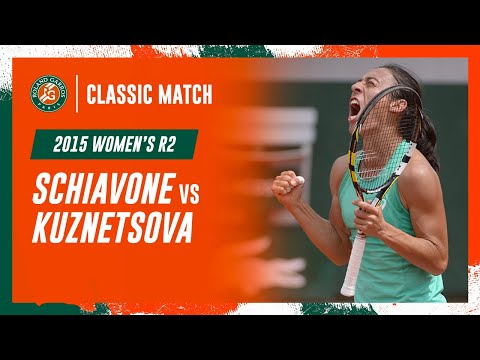 There was one, though - can't find her right now, obscure name - who after every shot would make this sort of extended wail of despair that would trail off to a withered sigh. It had a beginning, middle and end to it.
Constant self-gooser Raffa was maybe the worst on dudes' front.
ETA:
Annoying: no idea why that first video didn't work, when the link, here, works perfectly ok.
For me, one of the bonkers factors was that Fernandez beat 4 high-ranked players and former champions–and then fell to unseeded qualifier Raducanu.
And add me to the list of people pleased to see 2 quiet, agile, smart non-grunters in the final. Back in 1990 I saw Monica Seles, one of the early offenders. She was a strong player but what I remember most is her loud shrieking grunts. It's too bad that her career was derailed by a crazy spectator, but who knows, maybe her grunts pushed him over the edge.
It's pretty much well established that the attacker wanted to improve Steffi Graf's chances of winning (which he succeeded in doing). He threatened other top players at the time as well. Even after he was arrested, given a suspended sentence and released. He attacker her because she was beating his idol on a regular basis.
I know about the Steffi Graf fan connection. My (joking) point is that his motivation may have been compounded by Seles's grunting, as in "I hate Seles because she keeps on beating Steffi! And her grunts are super annoying too!"
BTW I saw Steffi Graf back in 1990. She was spectacular.
Anti-immigrant asshole Nigel Farage praised Emma Raducanu's win, completely ignoring that she was born in Canada and is half Romanian and half Chinese.
With Djokovic losing, is there any chance he'll be able to get a calendar slam? Winning that French again with Nadal still playing is going to be really tough. Beating him at France was one of his career achievements.
I'd like to see a rematch of the women. After beating three of the top five seeds, Fernandez apparently had difficulties with her first serves in the finals. One wonders how much she had left in the tank. Not to take anything away from Raducanu. By tennis standards, both women had remarkable speed, resilience, consistently good returns, incredible aim and 100mph service. One might not assume that if judging books by their covers. Amazing.
I don't think Djokovic will have as good a chance at winning the grand slam as he did this year, and not because Nadal and Federer were not in the mix at the US Open. With Medeved winning, and winning in straits, more players will have belief that maybe they did not have before. He is still young enough to have a chance again, but with now other young slam winners in the mix, it will be difficult.
I think to a certain extent, not having Federer and Nadal around may hurt his chances even more because he knows how to play them, and they often take out some of the other dangerous opponents that he does not have as much experience beating. Many people may have thought that it was lucky that they were not in the draw, but if you end up facing more people whose game you are not as familiar with it is actually more difficult.
//i\\
Regarding the lack of grunting during the women's final: I think the tennis federations outright banned it at the junior level about a decade ago. The thinking was that they couldn't stop the offenders at the time, but they could eliminate it in the near future.
Huh. Never knew this.
And from an article from ten years ago:
Huh, Maria, of all people.
Interesting that Navaratilova thinks grunting is outright cheating, and that Bolliteiri has "been accused of teaching it as a ploy to distract opponents."