Why are they so damn similar?
Our quarters, dimes, nickels and pennies seem nearly identical with respect to diameter, thickness and colour. I constantly find American coins in my change, and for Canadians I'm sure this is a fact of life.
Canadian: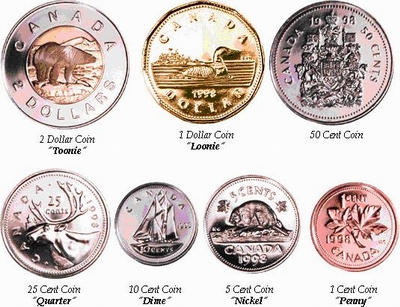 American:
http://elementaryteacher.files.wordpress.com/2007/08/american-coins.jpg
The temptation here is to say that this has something to do with vending machines, but would they really design a nation's currency around not having to make adjustments to vending machines between the two nations?