Email 1.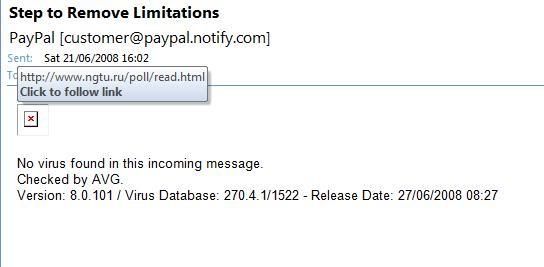 Email 2.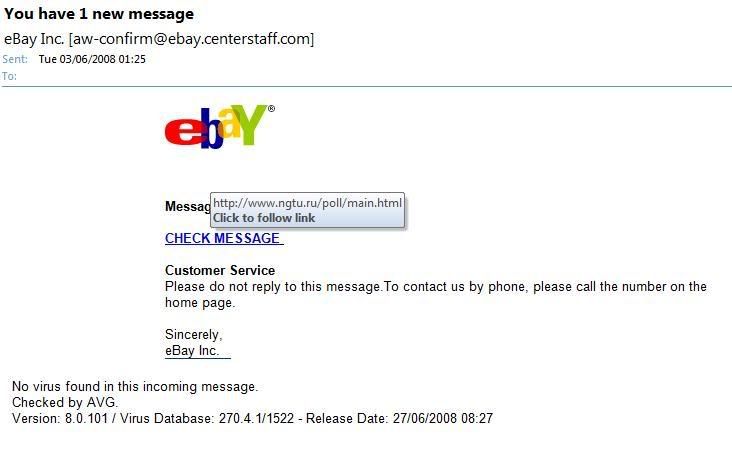 (look at the mouseover)
Originally these emails went to my ISP's junk folder (which is a kind of holding cell which stops them getting to my computer) I logged in and saw them. I knew they were phishers but I was intrigured so I got them delivered.
Initially in outlook they opened as text emails so I saw the two links straight away. But when I faffed about a bit, outlook decided to view them as html or something and 'hide' the obvious.
One email from paypal, with link, perporting to be an email about removing limitations.
Another from ebay, with link, perporting to be a notification of a new message.
"HMMMM! both of these emails of completely different relevance have the same exact link. Something is amiss!"