Are you aware there's an email spammer calling themselves stupidDope.com?
Couldn'r save the headers in gmail. So, I did a screen cap and erased my work email.
See headers here.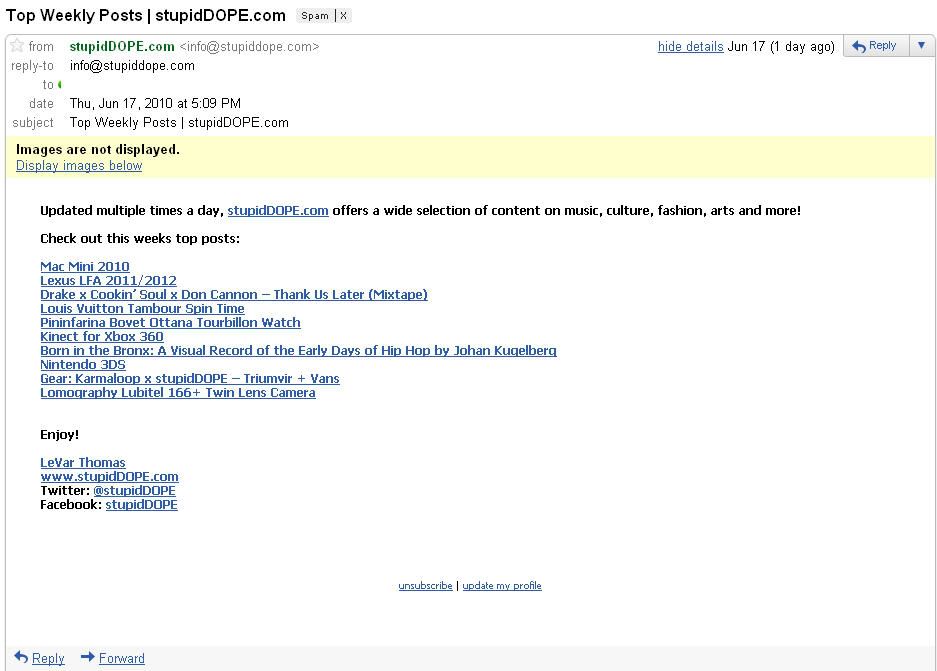 Seems like you folks own the phrase The Dope. Maybe these guys are infringing on you? Perhaps a nasty email is in order. fingers crossed.
This is a persistent little a-hole. At least one and sometimes two spams arrive daily.