I am getting frustrated with everyone saying that since we've not found a vaccine for HIV, we'll never find one for Ebola virus. Being involved in vaccine research, and having previous experience with studying HIV recombination and mutation rates, here's my take on why there's little comparison between the two.
While both Ebolavirus and HIV are RNA viruses, there are key differences that make comparing vaccine development between the two akin to comparing apples and oranges. There are two general classes of RNA viruses, those that don't have a DNA phase, and those that do. The ones that lack a DNA phases are by far the most common, and viruses of this type can be further broken down into four subgroups based upon the strandedness and polarity of their genome. These four subgroups are positive sense (+) single-stranded (ss) RNA viruses, negative (-) ssRNA viruses, double-stranded (ds) RNA viruses, and ambisense ssRNA viruses. Effective vaccines have been made to prevent infection with viruses of each of these subtypes, with the exception of the latter. Viruses that do require a DNA intermediate are known as retroviruses, and thus far no effective vaccine against any retrovirus has approved.
The Ebolavirus genus, a class of -ssRNA virus, belongs to the first group, as members of this genus replicate without a DNA phase. Upon entry into a host cell, the viral RNA is transcribed into a complementary template known as messenger (m)RNA. This newly transcribed strand serves a dual purpose, being translated to give rise to the viral proteins, and also serving as a template for the synthesis of new -ssRNA. The newly replicated -ssRNA strands are then packaged by the viral proteins and replication is complete. As with all viruses that replicate without a DNA phase, there are somewhat frequent transcriptional errors that give rise to nucleotide substitutions, resulting in either synonymous or non-synonymous mutations. In synonymous mutations, the mismatched base still codes for the same amino acid as the original one, meaning the transcribed protein is unchanged. In non-synonymous mutations a new amino acid is coded for, and the protein itself is changed. In DNA viruses, as with host cells, DNA undergoes proof-reading, with incorrect bases being excised and the correct ones inserted. RNA viruses lack proof-reading capabilities, hence their higher mutation rate. The substitution rate of Ebola virus, the genus member responsible for the current outbreak, has been found to be 8 × 10−4 per site PER YEAR, including both synonymous and non-synonymous mutations.
In contrast to viruses that don't use a DNA intermediate, retroviruses, such as HIV, have a much more complex replication system. Each retrovirus virion contains two complete genomes, each of which is comprised of +ssRNA. Unlike other +ssRNA viruses, rather than immediately transcribing the RNA, the virus first uses an enzyme called reverse transcriptase (RT), which reverse transcribes the viral RNA into an RNA/DNA double helix, degrades the RNA, and then creates a complement of the newly created DNA, resulting in the formation of the DNA double helix. At this point, another enzyme, integrase, transports the viral helix into the nucleus of the cell and inserts it into the host cell's genome. Once the viral DNA has been incorporated into the host cell's DNA, that particular cell will ALWAYS be infected with HIV. The host cell's machinery that normally transcribes human genes then transcribes the viral DNA, giving rise to mRNA that then exits the nucleus. Once in the cytoplasm, the viral mRNA is translated to form new viral proteins. Two strands of the genome are packaged by the viral proteins, and replication is complete.
Replication of retroviruses is incredibly rapid, with billions of replication cycles occurring per day. Additionally, they have incredibly high mutation rates, with HIV-1 having a mutation rate of about 2.2-5.4 × 10-5 PER CYCLE. Two aspects of the retrovirus replication cycle are responsible for this phenomenally high mutation rate. Firstly, reverse transcriptase (RT) is highly error prone. There is no proof-reading, and if the wrong base is inserted, it stays inserted. Secondly, during reverse transcription, RT hops from one genome to the other, in a process known as recombination. This is particularly problematic with HIV-1, as there are multiple subtypes of the virus. There are four identified subtypes of HIV-1, M, N, O, and P. Of these, both M and O can be broken down into sub-subtypes, with subtype M having 11 distinct clades. When an individual Is infected with multiple subtypes, or clades, recombination results in a progeny virus that may be very dissimilar to its progenitors. To date, 66 circulating recombinant forms (CRFs) (viruses with genomes with unique sequences derived from recombination between two or more subtypes that have been identified in three or more patients) of HIV-1 subtype M have been identified, though thousands more unique recombinant forms (URFs) have been found. To add to this, the vast majority of HIV patients haven't had their viruses genotyped, and with the high mutation and recombination rates, a genome prevalent in a patient today may be undetectable tomorrow. Because of this, it is highly likely that are hundreds, if not thousands, of CRFs that have not been identified, and probably millions of URFs.
With Ebola virus, we need ONE vaccine. With the huge diversity between HIV subtypes, clades, CRFs, and URFs, there is virtually no chance that any one vaccine will ever be effective against all forms of the virus. Once a person is infected, they stay infected until every single infected cell dies, and with the high mutation and recombination rates there's always going to be the possibility that the vaccine that worked on the virions produced yesterday won't be effective on the ones produced today. It's a very daunting challenge, though not insurmountable. There are regions of the genome that are highly prone to recombination and others that appear to be resistant, and it is possible that while one vaccine alone won't be effective, a combination of multiple vaccines might do the trick. A couple of weeks ago, I went to a seminar given by someone who's had great success with a vaccine against one particular clade and was in the midst of animal trials with a vaccine against another, and if that one worked as well, she was planning on testing both with CRFs of the two clades
And just to top it all off, here's a listing of some RNA viruses that we've found vaccinations for:
Canine distemper virus (+)
Smallpox virus (+)
Rubella virus (+)
Feline calicivirus (+)
Equine arteritis virus (+)
Porcine reproductive and respiratory syndrome virus (+)
Foot and mouth disease virus (+)
Duck hepatitis virus (+)
Porcine teschovirus (+)
Japanese encephalitis virus (+)
Tick-borne encephalitis virus (+)
West Nile virus (equine only) (+)
Yellow fever virus (+)
Bovine diarrhea virus (+)
Classical swine fever virus (+)
Bovine ephemeral fever virus (-)
Measles virus (-)
Mumps (-)
Rabies virus (-)
Influenza virus (-)
Infectious bursal disease virus (ds)
Bluetongue virus (ds)
African horse sickness virus (ds)
Epizootic hemorrhagic disease virus (ds)
Rotavirus (ds)
http://www.sciencemag.org/content/345/6202/1369.full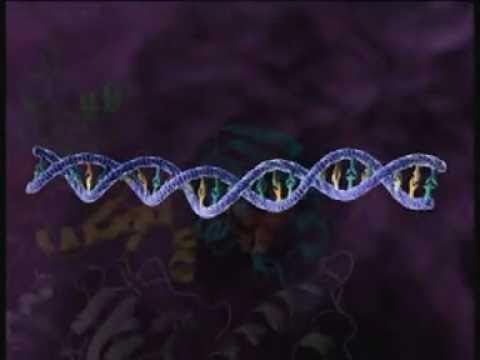 http://www.hiv.lanl.gov/content/sequence/HelpDocs/subtypes-more.html