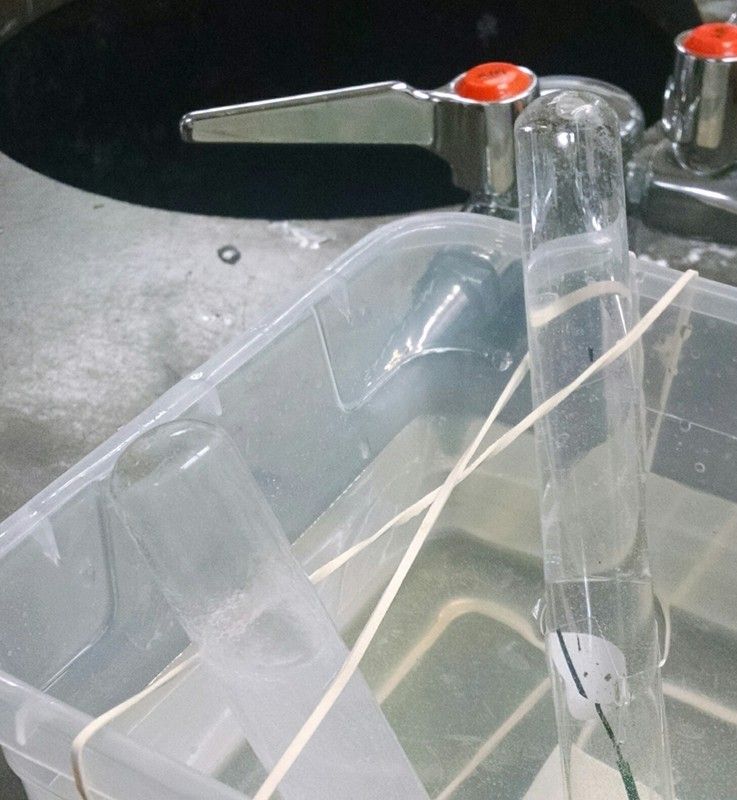 The wires in the test tubes are powered by a 9-volt battery. The negative side is gathering gas, on the left. The positive side, on the right, is turning my silvery wire black, and generating no gas. The wire is falling apart. I suspect this is steel wire, as it's only meant for gardening.
Am I getting oxidation of the iron atoms, and not generating any oxygen gas because of that? We tested the hydrogen gas tube, and it did pop.
Would copper wire not have the same kind of effect? I'm also going to try alligator clamps to graphite rods as electrodes.