Since this is a Halloweeny time, I was looking for creepy photos on Google. Apparently, a lot of people in Victorian times would pose with their dead relatives. I stumbled upon this particular pic, and the supposed corpse doesn't seem quite real to me. The prportions seem wrong :
[Once again, I shall put a warning. This photo is a bit gruesome and weird.]
Okay, here we go :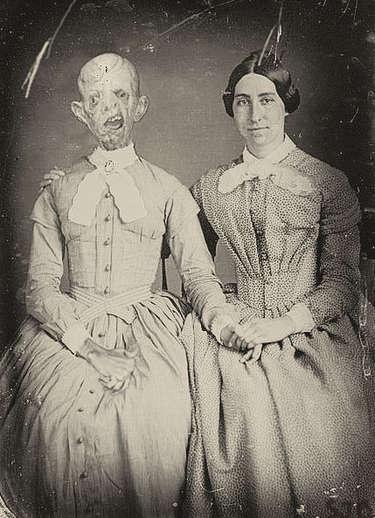 Is that really a human (er… ex-human), or is it fake ?
Don't need the answer fast.