Yes, I can clearly hear it. Is "Handy's Orchestra" W. C. Handy's?
Yes, and J. Paul Wyler who wrote the song played violin in Handy's band. And if you want to go even further down the rabbit hole, there is a song by trumpet player Buddy Bolden from around 1906 called "My Bucket's Got a Hole in it". No recordings survive but it's been covered dozens of times, most notably by Hank Williams in 1949.
I know the Hank Williams version. I've always wondered if this song had a connection to the German song "Ein Loch ist im Eimer", which has a different melody, but also is a folk song with a chorus that means exactly the same.
There's a chapter on Lionel Belasco's plagiarism lawsuit over the theft of his song in Louis Nizer's book My Life In Court. The courtroom shenanigans were…impressive. I never thought of Morey Amsterdam in the same way afterwards.
Apparently the Andrews Sisters didn't pay close attention to what the song was about when they recorded it.
Same melody in "Richland Women Blues" (Mississippi John Hurt) and "Midnight Special" (numerous covers).
Slight sidestep… this hole in the bucket talk reminded me of a hilarious song/skit that George Gobel did on the Dean Martin show. Hole In My Bucket, worth your 4 minutes: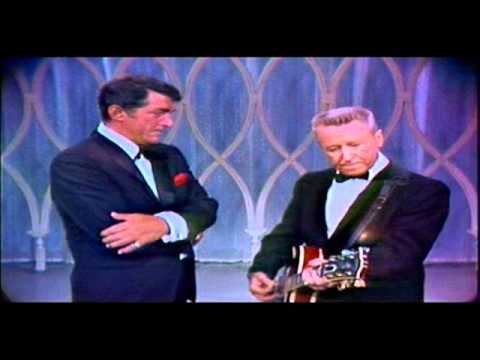 Buckets sure were shoddy back in the day.
I listened, and I instantly heard Singing The Blues. Wow, the old Dave Edmunds song, I thought. And that there's a whole other story - rabbit hole warning - Singing the Blues - Wikipedia
Here's the Dave Edmunds version for comparison.
While I'm at it, here's a very short but (to me) intriguing rabbit hole. One of the early albums I bought (many years ago) was Bowie's Aladdin Sane. Back then (and my opinion has never really changed) I thought the best song on it was The Prettiest Star (2013 Remaster) - YouTube. And I remember being puzzled at the time as to why it had been written long before the rest of the album. Back then, without the interwebs, an insoluble puzzle.
Why am I following up on these things half a century later? I dunno. Worrying.
Anyway, it transpires that the original version was Bowie's follow-up to Space Oddity. It tanked.
Personal opinion - the original version is by far the better one. No peeking - who is playing the guitar part that Ronno copied note-for-note on Aladdin Sane?
Answer: Bowie's big pal, Marc Bolan
The rest of the story is given in the wiki page for the song - The Prettiest Star - Wikipedia
I particularly like this:
David Bowie wrote "The Prettiest Star" as a love song for Angie Barnett, reputedly playing it down the telephone as part of his proposal to her on Christmas 1969… the song is in the style of the Greek hasapiko dance as a tribute to Angie's Cypriot ethnic origin.
j
The wiki says the original single sold less than 800 copies! Ouch!
I've taken a deep dive on 1950s Answer Records. The wiki article barely scratches the surface but it does include a couple of really fun ones.
The Big Bopper's "Chantilly Lace" was answered by Jayne Mansfield's "That Makes It"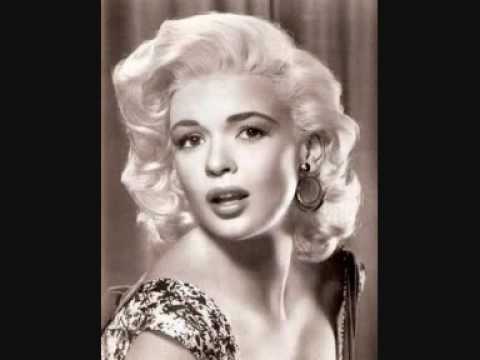 But my favorite is an answer record by the Bobbettes to their own song "Mr. Lee".
(Mr. Lee, Mr. Lee, Mr. Lee, Mr. Lee)
Oh, he's the handsomest sweetie that you ever did see
(Mr. Lee, Mr. Lee, Mr. Lee, Mr. Lee)
"Mr. Lee" was a huge hit for the Bobbettes and Atlantic Records so the label insisted that all of their records be in the style of that song. The Bobbettes (ages 12-15) got so sick of the stupid songs they had to sing, they recorded an answer to their big hit. "I Shot Mr. Lee"
I picked up my gun
And I went to his door
I picked up my gun
And I went to his door
Now Mr. Lee can tell me no more
He hollered help, help
Murder, police
The girl's after me with a gun
Hollered help, help, murder, police
The girl's after me with a gun
Six, seven, eight
Mr. Lee had a date
Nine, ten, eleven
Now he's up in heaven
Shot him in the head
Boom boom, whoa oh
Shot him in the head
Boom boom, whoa oh
Atlantic fired them and they found a new label to record and release their answer song. As it climbed up the charts, Atlantic quickly pressed their recording of it to cash in.