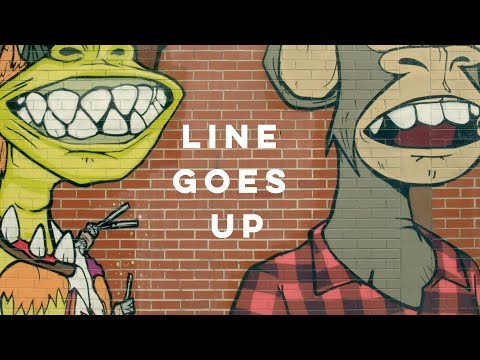 Hello fellow Dopers. Yes this is a 2 hour youtube video. No i don't expect anyone to watch the whole thing. Hear me out please.
I really struggled with where to put this as I wasn't sure where the discussion would go, or what I would say, so I settled on MPSIMS for now.
So there's a new youtube video going viral about crypto currencies and NFT'S. I'm not unsavvy with technology but i have no problem admitting that I've struggled with grasping the mechanics of how these work. This video finally assembled the puzzle for me and I know other dopers have asked questions about this so i felt the need to share.
This all seems like a giant ponzi/pyramid scheme to me based on general misunderstandings of how markets and tech works but I also recognize that i may still not understand how this all works. I can't summarize the video succinctly. It seems extremely well researched and cited and I've watched it from beginning to end twice now.
A few months ago my wife, who i love to death but is much less tech savvy than myself, asked me about investing in bitcoin and NFT'S and I said i had researched it and none of it made any sort of sense to me and i thought it looked like a scam on the surface. Seeing bitcoin lose 50% of it's value since November was actually a sigh of relief.
So I guess im looking for opinions and reactions here? What do others think? I will be reading with great interest.
If this drops like a stone i won't be surprised. But i thought others might find this informative.