I've been looking for a 5 Watt amp with no gimmicky features. Vol, gain, treble and bass are all I want. I've looked at a lot of 5 Watt brands and they have the Amp modeling settings and all kinds of electronic effects. I like to play clean. Maybe just a bit of overdrive by cranking the gain. Nothing more.
happened to stumbled across this review for the Four Force Amplifier EM-1. 5 Watts with a 10" speaker. 12 lbs is just about all I want to lug in and out of my car.
The abuse they give this Amp is… impressive. This is a amp that can be schlepped around in a car trunk and still play when it gets there.
This is just wrong.

But it proves a point.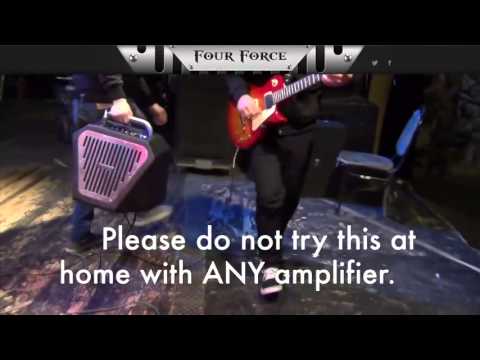 btw, I have no personal interest in this product. I'm not encouraging anyone to buy it. Read the reviews (there's several out there) and listen to the audio samples and make up your own mind. A lot of people prefer modeling amps and there's some great ones being made.