They just announced the show will get a second season.
Actually, I do not find that so surprising. She was just a teenage kid, and the Martins are quite self-involved. They would only hear a gossip about a kid dying, and wouldn't remember the names of the other kids involved, and certainly wouldn't recognize the adult version of the kids years later. It is believable the son, being of roughly the same age, would know those details.
What did Martin Short's character say about losing his license? I thought it was that he lost it 25 years previously. And yet, he's been paying all that time to keep that car in the building garage. No wonder he's broke.
Yes he said his license expired 25 years ago.
Now it's been explained. Charles was going through his Prednisone year.
I've really been enjoying this show, I'm not a huge Short or Gomez fan but they both do a great job in this. Steve Martin as usual does a great job playing the straight man.
Enjoying it greatly through 4 episodes so far–interesting supporting cast: Tina Fey and Sting mentioned above, but also Nathan Lane, Amy Ryan.
I'm really enjoying Martin Short in this. He is playing a very Martin Short character. Or he's playing himself I don't know. Such a fucking goof and I love it.
Actually I don't like the serious scenes with his son. Too serious for this character. But bravo for giving him depth!
I have watched 4 episodes and I don't care how Tim Kono died. Selena Gomez is a horrible actor. Steve Martin is just there. Martin Short is wonderful but he can't carry the show for me. I doubt I will watch the rest of the episodes.
I think he's sampling heavliy from his Jiminy Glick character, a talk show host who routinely insults his guests.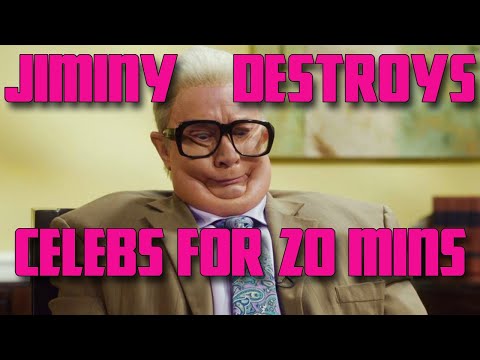 Yeah, the switching into deep drama is a bit jarring. The first time they did it in an early episode I was thinking, "That didn't actually work as well as you think it did." But I accepted that it was part of how they are telling this story.