For some reason, I started thinking about John Sebastian's "Red Eye Express" in the past few days.
There was a 70s pop song that I was partial to that I drove myself crazy for 35 years trying to identify it while only remembering 2 words and 2 notes - "my emotion." Finally after googling tons of lyrics I managed to identify it as "Emotion" by Helen Reddy. I still like it and I was delighted to finally figure it out so I could buy it.
One that just popped into my head that I hadn't heard since maybe the late 70's:
Pacific Gas & Electric's Are You Ready?
It still kicks ass.
The Fella and I went to go see Matt the Electrician perform tonight. (He's a great singer songwriter.) In the middle of the second set he launches into a song, and I turn to fella and say "That's a Michael Penn song!" and was mouthing the lyrics along with him. Matt forgot the bridge and stood there going, "umm…I forgot the bridge…any Michael Penn fans out there?" I clapped and he said, "Do you know the bridge?" jokingly. As this was not a Hollywood movie, I didn't leap onto stage and continue singing with him, b/c I couldn't remember it either.
I'd not thought of that song since the 90's and I don't know HOW I remembered Michael Penn.
Oh, and the song was No Myth.
As a record collector, one of my small pleasures is to buy an old LP at a yard sale, put it on, and hear some song that I used to like long ago and haven't heard or thought about for ages. It doesn't happen as often as it used to… I think the most recent was "Some Velvet Morning" by Nancy Sinatra and Lee Hazlewood, certainly one of the strangest songs ever to make the Top 40… it made an impression on me back in the day (I was about 13), and then I totally forgot about it… in recent years I even read things about it and thought "I wonder what that's like". Then I heard it again a couple of years ago and went, "Oh, THAT SONG!!!" So that one was "lost" to me for, I would say, 30 years anyway.
Other rediscoveries over the years have included "The Legend of the USS Titanic" by Jaime Brockett, "Omaha" by Moby Grape, "Holdin' On To Yesterday" by Ambrosia, and (appropriately enough) "Forget All About It" by Nazz… I don't think the gap was 20 years in all cases, however.
I also loved, and still love, the melody of "The Man in the Raincoat"—by either Priscilla Wright or Marion Marlowe. A major mystery is the identity of the composer or origin of that melody. I keep trying to make this message a reply to the poster "Zeldar" and I keep seeing a mis-posting to a different poster.
Several years ago a friend mentioned J.J. Jackson's But It's All Right. I loved that song in the sixties but had completely forgotten about it for over 40 years. Won't happen again.
"The Captain of Her Heart" by Double. 1985 was when I lost interest in pop music. When I heard the song 25 years later, I thought "oh yeah, that song… I vaguely remember it". But also, 25 years later I knew a lot more about music and recognized the unusual chord changes, and could appreciate a well-crafted haunting song.
Brilliant song! Grabs you with that guitar opening and doesn't let go.
My lost gem is
Chicago – Does Anybody Really Know What Time It Is?
Used to hear it often on the radio in the mid-to-late 70s and was very happy to find that it sounded even better than I remembered when I went looking for it last year. I love the combination of hippie ethos, soaring harmonies and jazzy arrangement. The muttering heard toward the end adds something special.
REM – Radio Free Europe
I used to play this a lot on the guitar and forgot all about until a couple of years ago.
General Public – Tenderness
Not really a favorite, but it got a lot of airplay on WXRT and I used to enjoy the springy rhythm while I cleaned the apartment.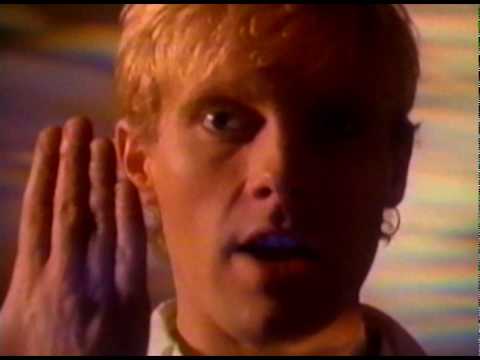 The best thing about these rediscoveries is when they're fortuitious. It's fun and gratifying to remember something and find it online or whatever, but it's almost overwhelming when you're doing something else and the forgotten song comes up on the radio, in a film, etc. It grips you in a special way, and, for a moment, it's as if you and the music are all that's left in the world.
Good one, I rediscovered it after watching the movie Jackie Brown.
It's pretty much all I'm hoping for when I listen to the radio these days. It's why I change the station so much. Mostly, I have to settle for just hearing songs I like all right, but before long I'm off looking for the lost gems again.
This one fell outta me brain for about forty years.
The Rodney Crowell original "Voilá, An American Dream" and The Dirt Band's cover "An American Dream" with Linda Ronstadt singing backup.
This triggered several of mine:
The first "House" song that I remember playing out in Germany (and it caught on fast):
Farley "Jackmaster" Funk = Love Can't Turn Around
Tom Browne - Funkin' for Jamaica
Slave - Watching You (and yes, that is Mr. Steve Arrington himself)
Don't know if it had been a full 20 years, but I was tickled pink when this song came on the car radio on my first night in Canada back in 2006 (I had been living overseas since 1992).
I started a thread about this a while back, that gets bumped occasionally.
"Wildflower" by the band Skylark is a great song that I remember all the way back to its release in February of 1973, when I was all of eight years old. I remember really liking it a lot, even as a young child. Skylark was a Canadian band that featured a very young David Foster, who would go on to huge fame in the coming decades. Interestingly, Foster did not write the song Wildflower, but obviously played keyboards on it. Just a couple of years ago, I heard the song randomly somewhere after decades. It still resonates as an excellent song to me.
They played Summerfest (Mke) this fall. I swear, minor festivals and state fairs are the place to see your old favorites cheap… Joan Jett, Everclear, Men Without Hats, Guster, Psychedelic Furs… all the bands you'd forgotten about.
Soul Asylum (hey, I remember them… well, Runaway Train at least…) put on a great show there, too.