In culmination of other trends from the recent war on academic excellence being waged by the Virginia Democratic Party, a proposal endorsed by party stakeholders including the governor and his DOE superintendent will completely reconfigure math education in the state, including removing all grouping by ability (including accelerated and remedial classes) prior to 11th grade:
https://www.doe.virginia.gov/instruction/mathematics/vmpi/index.shtml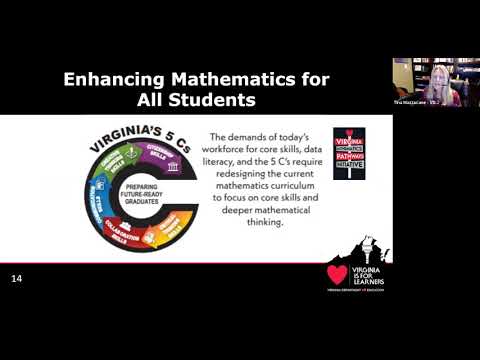 With Virginia currently ranked #10 in overall school quality and #5 in math scores, as well as being home to the country's #1 STEM specialty high school and a hugely disproportionate share of excellent high schools (20 to 30 of the best 200 schools overall), one wonders what problem this is intended to solve.
The answer, of course, is lack of "equity" - everyone must be the same, and it's preferable to make everyone equally ignorant and intentionally hold back the development of those with higher competency if that's necessary to achieve the goal. Nowhere is it more plainly obvious that people are not of equal ability than in math classes, so that's where we need to scream the loudest and use the bluntest weapons to hammer all the variously shaped pegs into the same hole.
This moots all the debates about "gifted education," entrance into specialized high schools, racial representation in various programs, etc - everyone is just going to be processed into gray goo and operating any school like Thomas Jefferson will rapidly become impossible since even the best students will have to be taught basic algebra and geometry for their first two years (the average TJ student currently takes those classes by 7th grade and is ready for calculus by the time she reaches 10th grade). Those who can afford it will flee to other states or go to private schools. People with less means looking to use the public school system to get a leg up through talent and hard work will be told to go fuck themselves and have no choice but to do so.
Let's hope that some other state has enough sane centrists to avoid either this insane left-wing dogma or the equally mediocre schools that right-wing ideology produces so that at least somewhere in America we can produce the kind of scientists and engineers we need to remain globally competitive in the future.