My roomate overdosed last night on some DXM medication, and the strangest thing happened. When he woke up, his entire face was red (ha!). Here's a close-up of him: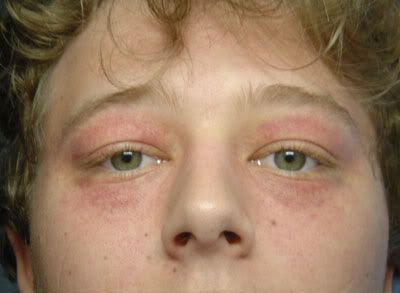 We're wondering what the hell happened here?
Note: This thread does NOT in any way condone drug abuse in any way or form. Don't do it, kiddies–or else you'll look like my tard of a roomate.