I've been binge watching these "Mayday" episodes that detail planes that crashed. There's usually more than one reason for a crash, so these are oversimplified but…
The bad one at O'Hare, AA191, was due to improper maintenance causing an engine to fall off. All perished.
In another crash, the pilots thought "empty air canisters" to be loaded as cargo were the big green tanks…but wait, no, it was the canisters that supply oxygen to each mask when the cabin depressurizes. And they weren't "empty," they were "expired," meaning many were still full of the chemicals. And they burn HOT. If the pilots realized what they were, and that they hadn't been properly capped before loading, they never would have allowed them as cargo.
One Air Canada flight didn't make it to its destination. The fuel gauge wasn't working and there was a miscommunication, lbs vs kg, about how much fuel was aboard. No one died, but wow.
Avianca flight 52 crashed due to fuel starvation. They kept using the term "priority" instead of "emergency," so although flight controllers knew there was an issue, they didn't know it was so dire.
Another one (Scandinavian?) was brought down by ice on the wings breaking off and hitting the engines, which were near the tail. They thought it was thoroughly deiced but there was clear ice on the wing at takeoff. By some miracle none of them died.
What happens when the plane's collision avoidance tells you one thing and the air traffic controller tells you the opposite?
Gotta give a special shoutout to this one, where the mechanic used the wrong sized bolts to attach the pilot's windscreen: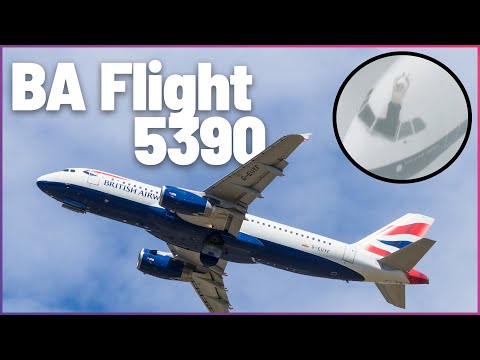 And he survived!!!
There are lots of pilot errors. There are many components of airplanes that can fail. The tower isn't always perfect. The 737 Max demonstrates that manufacturers don't always get it right. Bird strikes, microbursts, lots of things can bring them down.
But as we all know, accidents make headlines and safe trips don't. You're more likely to be in an accident on the way to the airport than you are to be involved in one once you get on the plane.
Why don't more planes crash?
Mods, I realize there are factual components to the answer but I suspect there will be discussion about which are the most important ones. Feel free to move as you see fit.