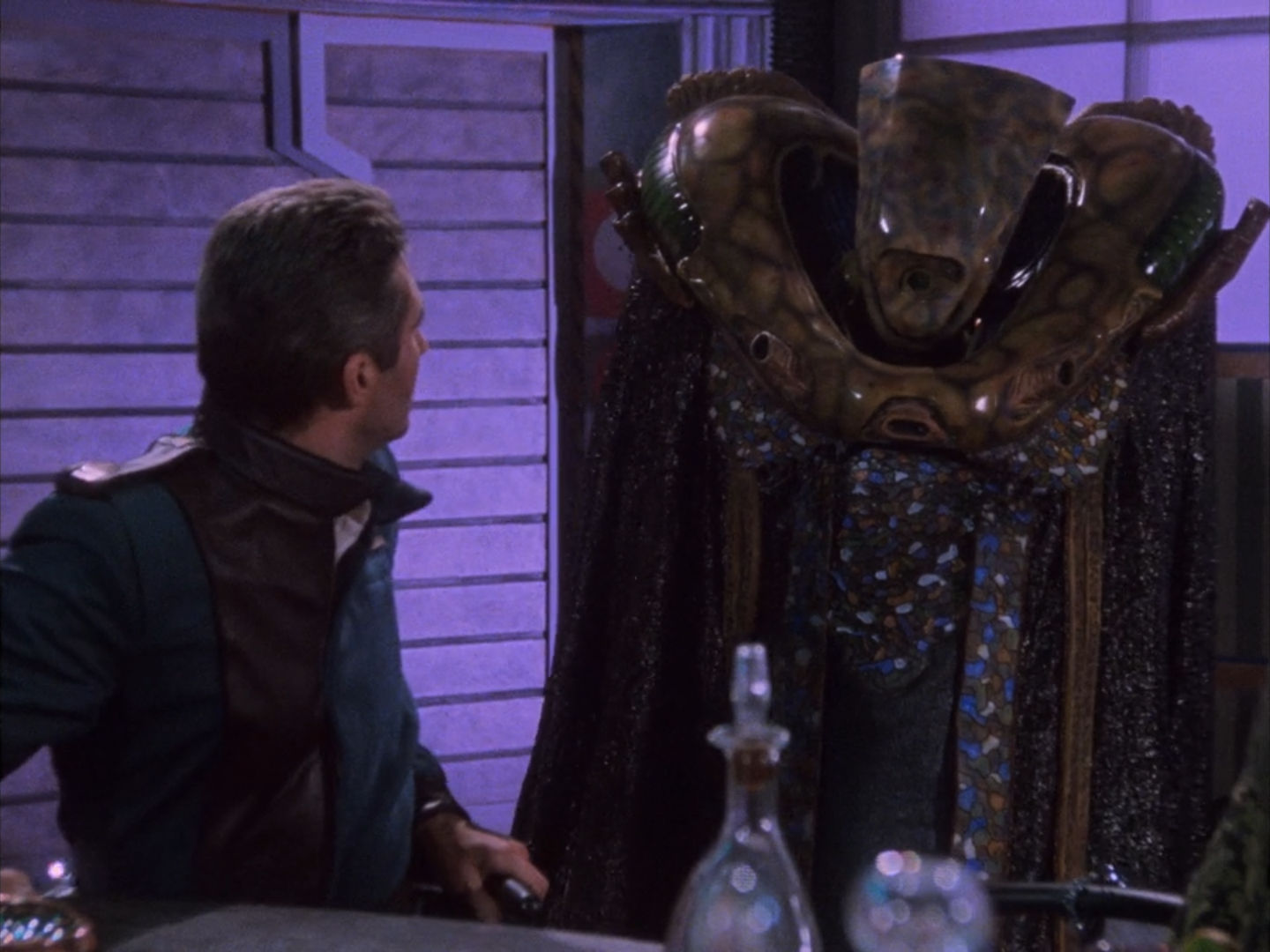 Fans used to call it the shower curtain. It's big and blocky looking. The screen cap shows just how odd the proportions were. It's almost as bad as Daniel's shower curtain costume in Karate Kid. That costume was supposed to be something a high school kid would pull together in a few minutes. The helmet on top had this odd movement and tilted forward. I'd swear it wobbled sometime. I know in the pilot they said it was an environmental suit. Kosh's real appearance was a big secret that got revealed much later.
The other FX makeups were really good. Especially the Narn, G'Kar and the Minbari.
Did J. Michael Straczynski or the Fx guy John Vulich ever comment why the Kosh costume was so primitive? I always thought they just stuck an extra in that tent for filming. The voice was dubbed later in VO.