Oh man. Such wonderful music.
I had the pleasure of meeting and having a drink with Dave around 1967, when his quartet was playing at a North Beach dive in San Francisco. Several of us musicians in the "Fighting 22" Army Band drove over the bridge from Oakland to see him, and he sat with us during a break. He did mention his Army career, such as it was.
I believe he had a brother, Howard Brubeck, who did some extremely accurate transcriptions of the solos from Time Out and Time Further Out albums for public sale.
How's Generalissimo Francisco Franco doing?
Holy crap. Why'd this suddenly show up on my feed? [Emily Litella]Never mind.[/Emily Litella]
Well, thank goodness there's something we don't have to blame on 2016!
Years ago, his son opened a jazz club in San Luis Obispo called (what else?) Brubeck's. Periodically, Dave would drop in at random and jam with whatever musicians were scheduled that night. I was privileged to be there one evening when this happened. What a memorable night.

I've noted before that I had a nice chat with him in Moscow after he played a set for Reagan. This was long after his quartet split up, Paul Desmond had died and Joe Morello had gone blind (but was still teaching drums). Nice guy to take the time to chat with a nobody who has been a fan since the 60s.
But 2016 sucks so bad that people are dying twice. :eek:

Seems to be a Facebook thing. Death notices of already deceased celebrities start circulating on the anniversaries of the death. Don't be surprised if you start seeing R.I.P. messages for Ravi Shankar in a couple of days. (He also died in 2012; IIRC we got a flurry of death notices for him this time last year.)
That happened to me with Neil Armstrong a couple of years ago. I almost made a post about it when I didn't see one, but I thought something was wrong and looked at the date.
he's not dead, he's just Taking Five.
It was me! I dug Dave up and killed him again.
There is a point in every young Jazzbo's life where s/he is listening to a performance or a recording and they go OH MY GOD! I HEAR IT! I UNDERSTAND WHAT THEY'RE DOING! Many people never have this epiphany, and they NEVER understand jazz.
My epiphany moment came when I was about 15 (in 1976) and was listening to a recording of the Brubeck Trio with Gerry Mulligan, the great baritone saxophonist, playing live in Berlin in 1972. The tune was Ellington's "Thing's Ain't What They Used to Be."
My god. It's on Youtube.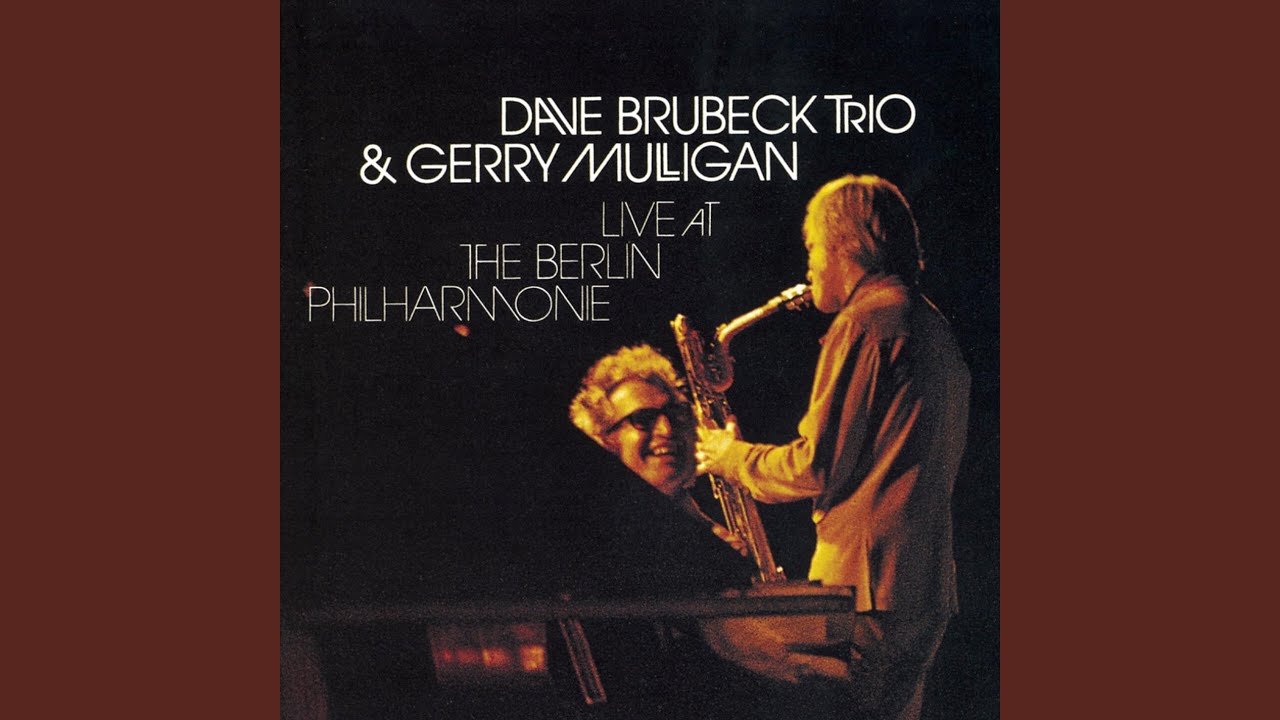 [Moderating]
I have edited the title to reflect that this is old news.
It says that the video is no longer available.
Saw him and Ramsey Lewis at Jazz at Lincoln Center in NYC in 2008. Probably one of his last concerts. Quite amazing.
I'm practicing Take Five (Paul Desmond composition) on the piano -fun stuff.