Today I took all the gang in to the vet for yearlyt shots and such, and Cricket, my older Papillon (she will be 9 in Aug.) was diagnosed with a moderate heart murmur. The vet put her on lasix & enalapril as well as 7 days of antibiotics.
I feel numb. This is what I lost my male Pap, Jay to in '07. He was much farther along when we caught it, but this still feels way, way too similar to me. He went thru a lot of pain & suffering at the end, and I refuse to let Cricket go thru the same.
Have any of you had a do with this condition? What can I expect, having caught it fairly early? Can I expect a few more years with her or are we talking months?
The irony? When I first started lookin into gettin aa small do, I had it narrowed down to either Papillons or Cavilier King Charles Spaniels… and decided on Paps because the Cavies have… are you ready for it? Heart problems commonly, and the Paps didn't have as much. So what do my dogs come up with???
Per the pet thread rule: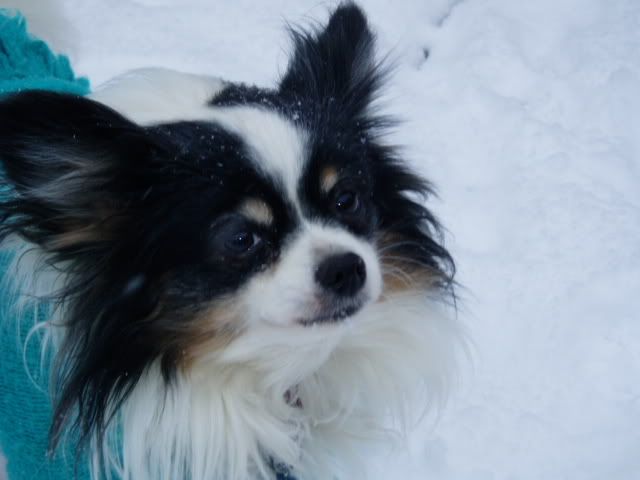 Cricket, this past winter