Video here: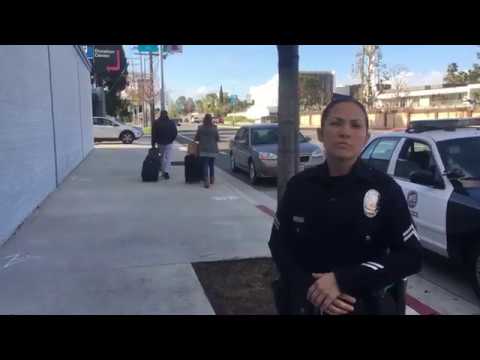 Short summary: undercover cops are trying to get drivers to stop and pick them up, and then busting them for…I don't know what. The camera holder is a driver who got busted, then parked and came over to warn another such driver that the two people asking for a ride were undercover cops. At that point, uniformed officers rolled up and began harassing the camera operator, informing him that he was "interfering with an investigation."
What could the camera operator be cited for? Is telling people that they are speaking to undercover cops really considered to be interfering with an investigation?
As an aside, what were these cops trying to bust drivers for in the first place?