Y'all may remember in January, I was working with a rescue group called Above & Beyond English Setter Rescue, helping transport dogs to their new homes or foster homes. Well, yesterday I took the plunge and became a foster myself!
A couple weeks ago, a plea came out for a 5 year old girl and her two, six month old puppies. Their owner had died and his family didn't want to mess with them so sent them all to the pound. The shelter contacted A&B and asked if we can help.
The 2 puppies were snatched right up- EVERYONE wants to foster puppies, but a 5 year old female that had never been inside a house? Not so much. I kept looking at her picture, and thinking. Since losing Jewel, I have more time, and maybe I can help another lost soul. So I volunteered to be her foster home. She was tested with small dogs and cats and did fine. Here is her picture from the shelter: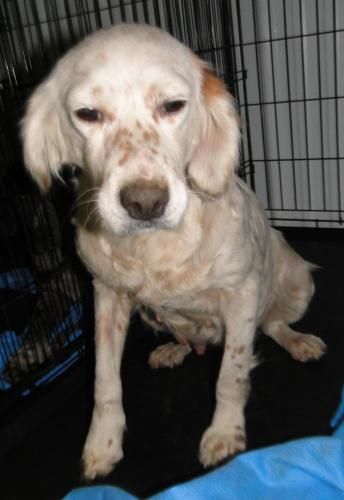 Her name is LuLu (not my choosing!) and she is spayed & fully vetted, heartworm negative. I got her yesterday, and she was so scared to come in the house. I had to carry her in- she only weighs 37 lbs. She has been SO good so far, no accidents in the house, is fine with my dogs & cats, slept in her crate all night with only 1 whimper when I first put her in. I think she is liking the house dog thing!

Here are a couple more pictures:
How could you not love this face?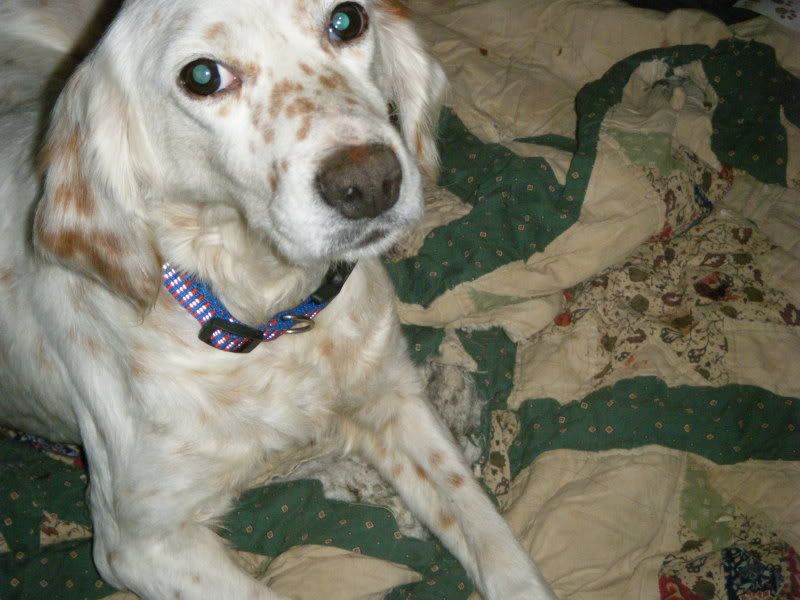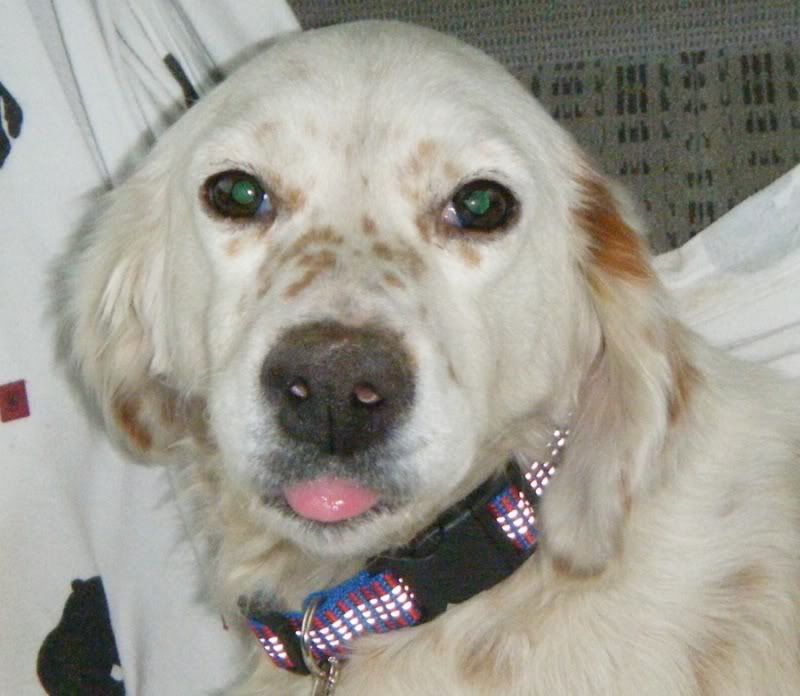 Snoozing at my feet: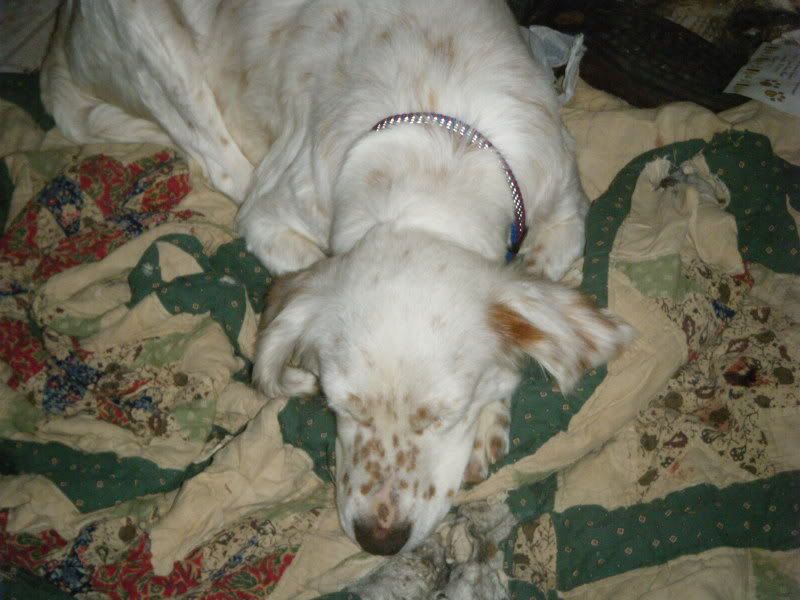 You can see how tiny she is next to my Gordons, both about 80 lbs:

Mundane & pointless? Probably. But not to LuLu, who was saved from being euthanized and now has another chance at life. I am happy to be a part of it.