I get a ton of calls labelled "spam risk" on my landline (yes, I have one still, long story). Very rarely they're legit but mostly not. As a result, I will do a google search on that number, and half the time it pulls up completely incoherent website results and contents mixed in with some legit restults. See below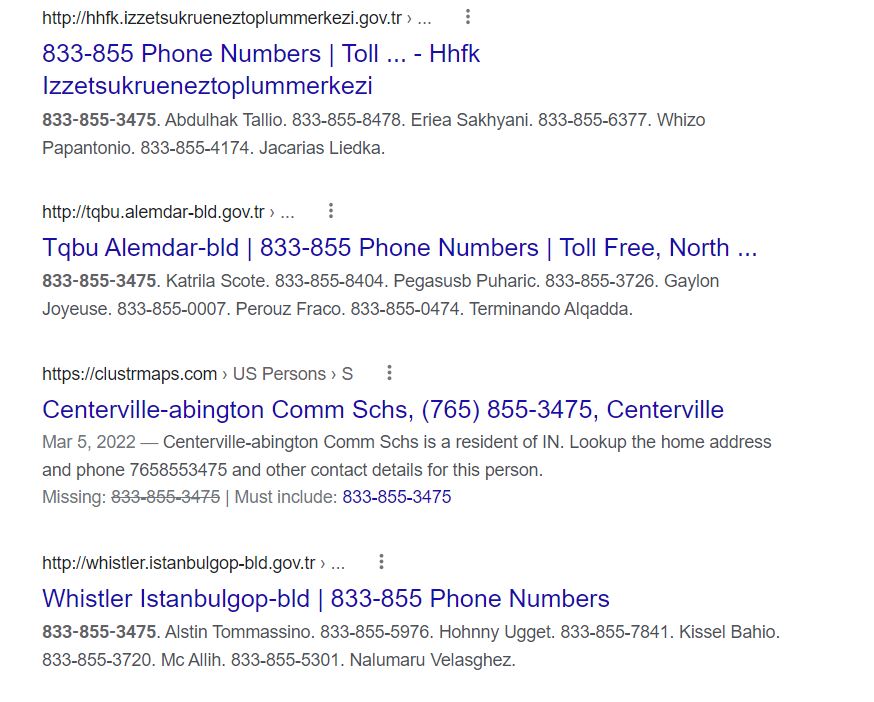 You'll note multiple different websites with multiple incoherent names attached to the numbers, such as Hohnny Ugget, Kissel Bahio, Nalumaru Velasghez, Whizo Papantonio, and more.
What's up with that? What's the intent? If a scam, how? Etc.