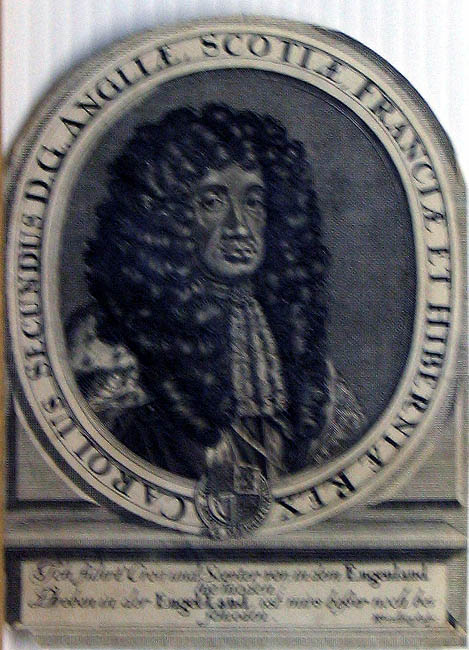 [Charles II Stuart, named THe Black Boy]
My research after three years resulted in a theory named Blue blood is black blood (1500-1789) by Egmond Codfried. Blue blood is the highest European nobility, starting somewhere at the end of the medieval period. Blue blooded nobility typically have no diploma's given by a king, but were always considered nobles by their peers. From the highest nobles came the European kings, who were always bloodrelatives. Power was also based on marriages. Blue blood was symbolised by images of the Moor, a classical African in looks. This has by the way nothing to do with Islamic Moors, which study I consider utterly useless.
The Black Europeans I'm talking about are descendents of the first Europeans, the Grimaldi Human, which entered Europe 43.000 years ago. They lived on till way into the 19th century, their numbers augmented by the Garamante, who were brought in 50 BC to Europe by Caesar to fight Germanic peoples.
The first case I present is Charles II Stuart (1630-1685), King of England. Named The Black Boy, because he looked black. He was described as a tall black man. And James Boswell described him as The Swarthy Stuart. In google one finds portraits of a white man with black hair, but also prints which show dark skin. So we have four sources about his black looks. His skin was not white and there can be debate about how Classical African his facial features where. But white he was not.
Normally some people react irrational and with great panic and ignorance to the above statement. They do not ask question or study sources but ridicule and insult. Let's hope those kind of people ar not on this forum and moderation will call them to order. People should stop before they speak and look in google for what information and images I have posted under my name, which is also my real name. The images come straight from other sites, who I do not expect to be doctoring images of whites to look like blacks. Royal portraits are found in the site of The National Portrait Gallery, with like 27 pages of portraits of Charles II Stuart, either white looking or black. Off course black babies come from black couples, as intermarriage is part of the nobility.
Over the coming moths I will be posting more information and look forward to a pleasant, civil discussion.