I've been watching a lot of the excellent maths YouTube channel numberphile, but this one has me confused: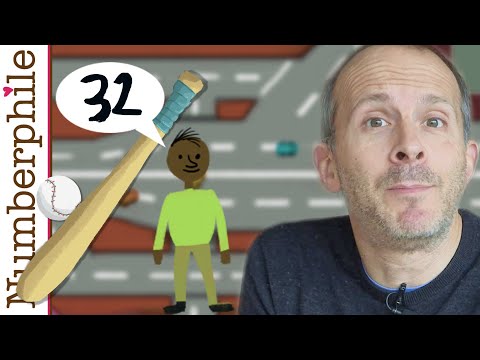 In this video Tim Hartford poses this problem as an example of a cognitive reflection problem (as in, there is an answer that feels obvious right, but is wrong)
Traffic junctions are judged based on how how many major accidents happen at them (which cause serious injury or death) and how many minor accidents (that cause only minor injuries or none at all).
There is a junction A where 2000 major accidents occur and 16 minor accidents. Another junction B has 1000 major accidents occur. How many minor accidents should occur at B for it to be the equivalent of A?.
The trick here is the number of major and minor accidents is the opposite of what you'd expect (many more major than minor). As result:
while there is no 'right' answer the apparently obvious answer, of 8, cannot possibly be correct, it must much higher than that, to have the "equivalent" number of minor accidents it must have many thousands.
But that's not true is it? Clearly junction A has some very strange dangerous attribute that means 99.2% of accidents result in serious injuries or death (maybe it's perched above a sheer cliff face with no barrier, or 99.2% of the vehicles are carrying incredibly dangerous unstable explosives). Whatever it is reasonable to assume that another junction like junction B that is "equivalent" but has half as many major accidents, has that same attribute, but just 50% few accidents of all kinds happen there. In which case 8 minor accidents the right answer.
That seems at least as "right" as the answer that there must be 1000s of minor accidents to be equivalent.
What am I missing here? Or is there something missing from the description that should have ruled out 8 as an answer?