After agonizing over it for over a year, my wife and I have decided to put our 2008 Qlink Saperos (AKA CFMoto V3) up for sale. We both thought my wife would become comfortable with riding, but she never did, and it's no fun without her, so here we are.
Both bikes are in very good condition. My bike, the black one, only has 100 miles on it. My wife's, the pink one, which has approximately 700 miles on it, has a custom paint job to match her helmet.
Note 1: These are CVT (or so-called automatic transmission) bikes, and are clutchless. You simply start the ignition, turn the throttle and go. There are no gears to shift. Both are equivalent to 250cc.
Note 2: Both bikes have been garaged for over two years without starting, which means they will both need a thorough carb and engine cleaning before starting.
I am asking $1800 each, so $3600 for the pair. Saddle bags and trickle chargers will be included in the deal.
Below are some pictures.
In the garage at home
Side view in the garage at home
Front view in the garage at home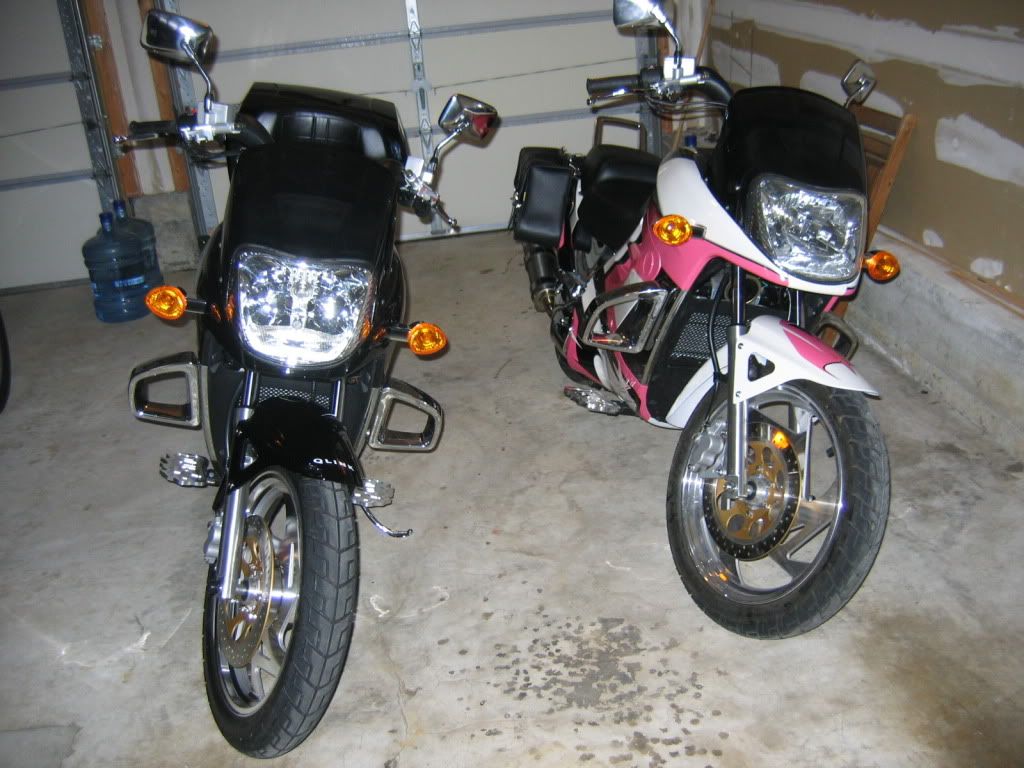 Side view of both at the store before delivery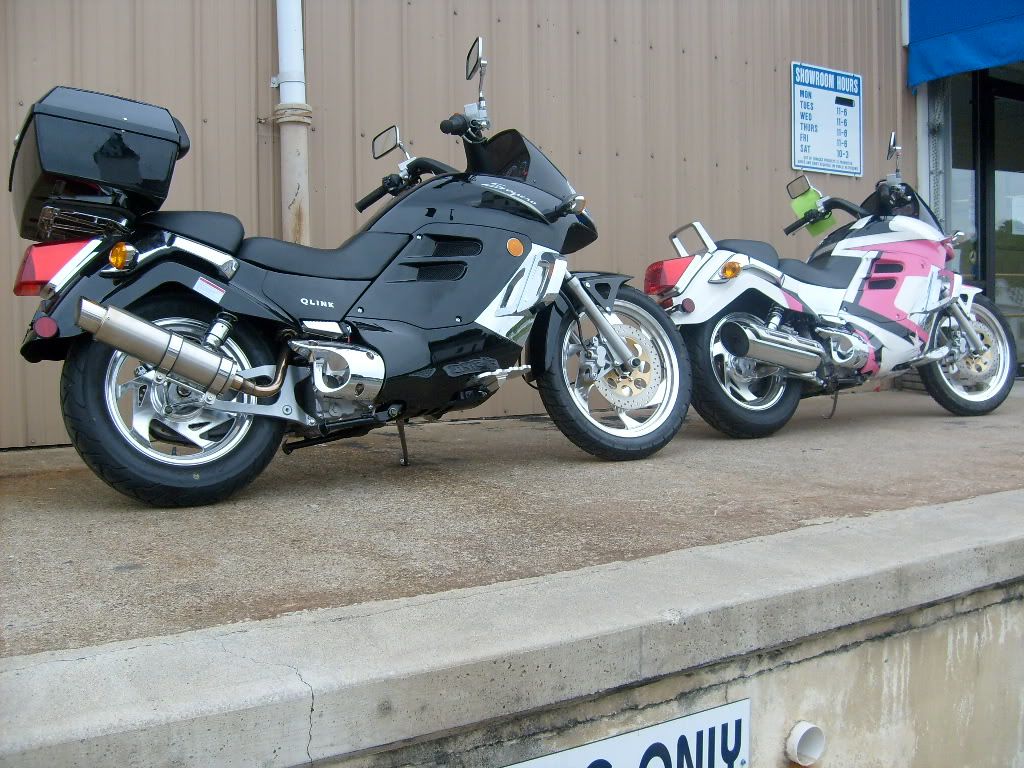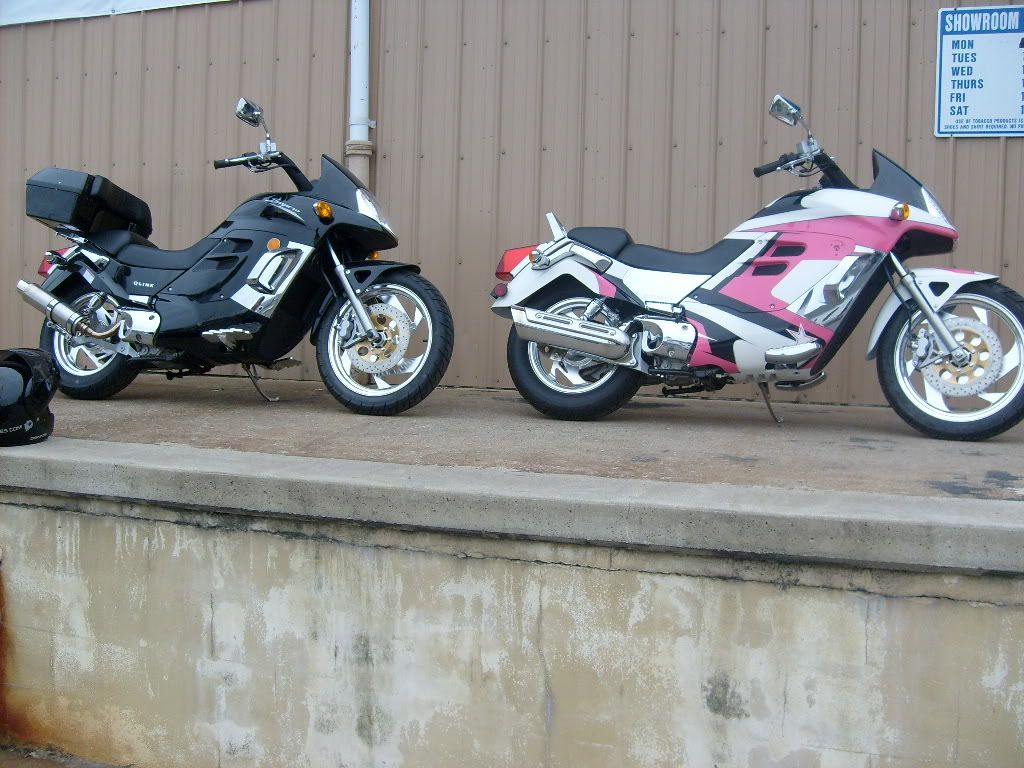 Wife's bike in our driveway.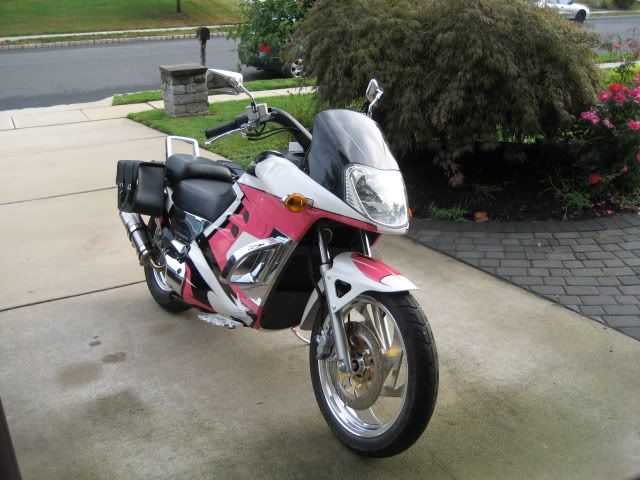 Wife's bike at the store before delivery
Wife's bike in our driveway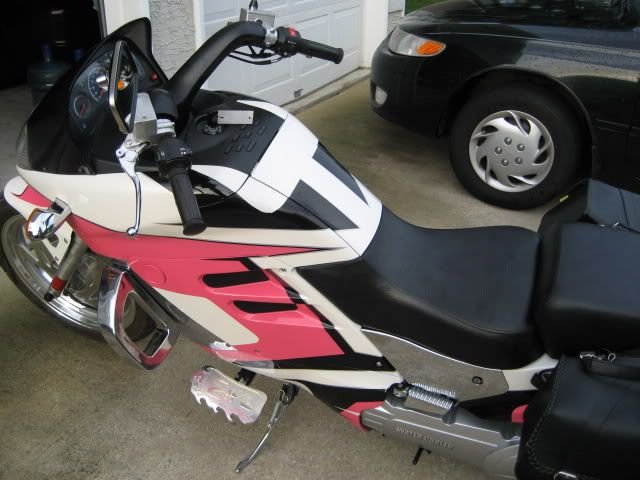 My bike at the store before delivery
My bike in our driveway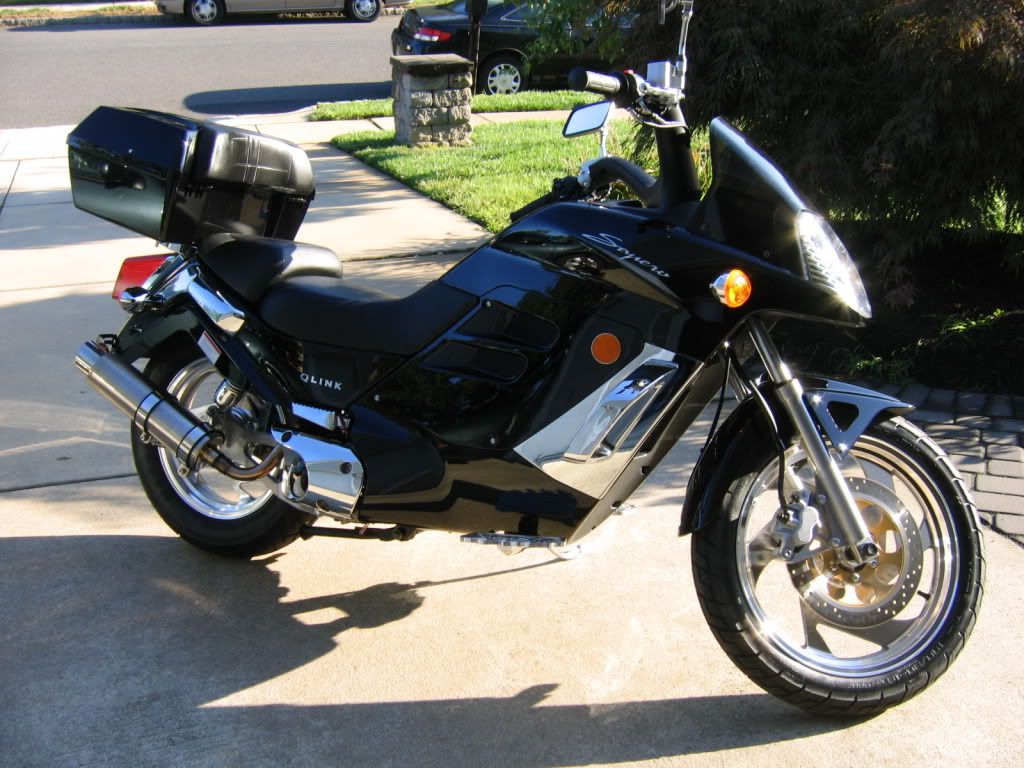 Another view of my bike in our driveway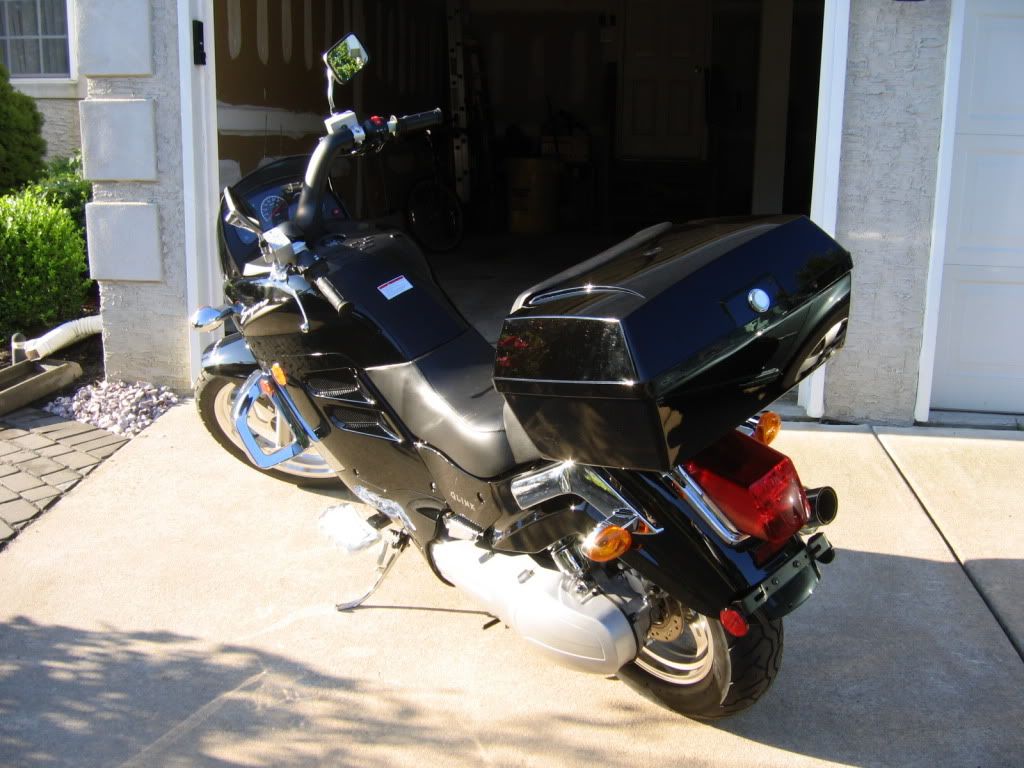 My bike in our garage at home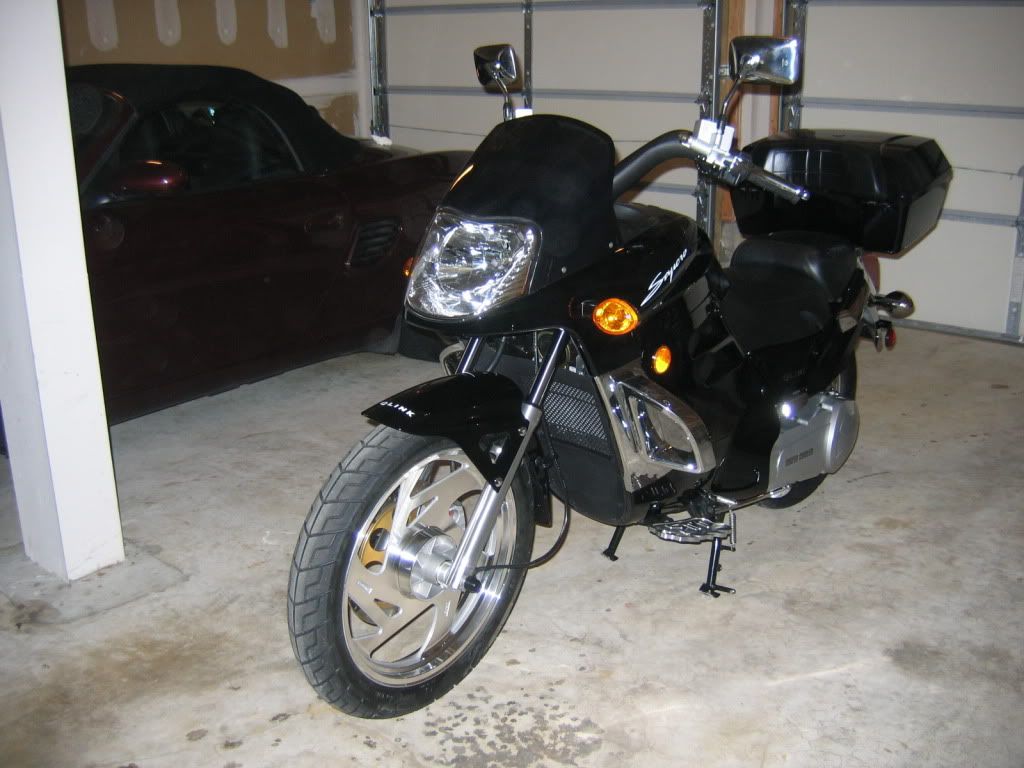 My wife's helmet that was used as inspiration for her bike's custom paint job