As I posted last week, my old Papillon girl passed away a week ago tonight, and a friend that volunteers for our animal control emailed me last night about a tiny little Papillon mix that was brought in as a stray.
Of course, I had to go look at her today; she is a tiny little scrap of a dog that weighs MAYBE 3 lbs. She is terribly skinny, has no teeth and her nails are curled under. Animal control normally holds strays 7 days to be claimed, but since I am friends with the manager of the shelter, she is allowing me to pick her up at closing today and do the 7 day hold in my home, the poor little thing is so terrified.
I did get a bit of tail wag from her when we visited. I will be fostering her and possibly adopting. She needs a loving home to live out her final days.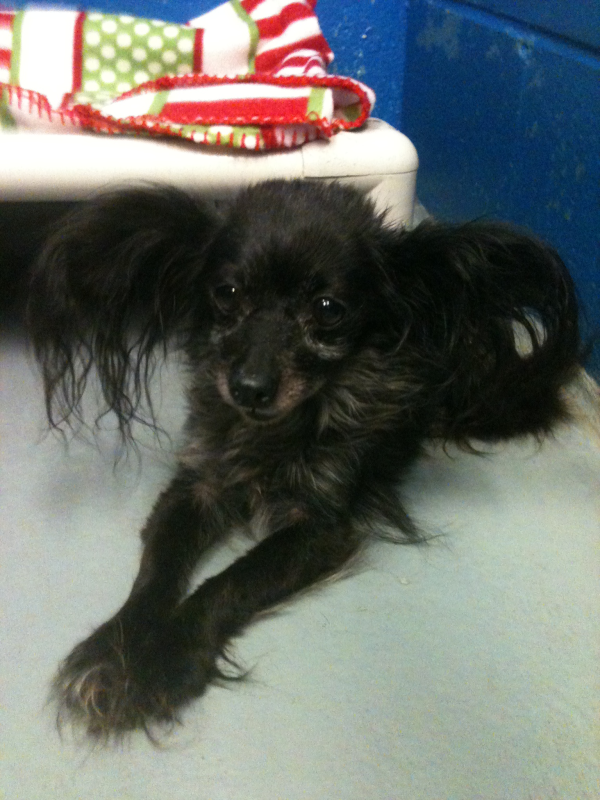 Part of me hopes that her owner reclaims her, but the other part says that her owner didn't do a very good job of taking care of her.
People suck sometime.