IndyGuy entertained me with pancakes from history recently. I thought this one was so good that I took a photo of it.
Can you identify this pancake?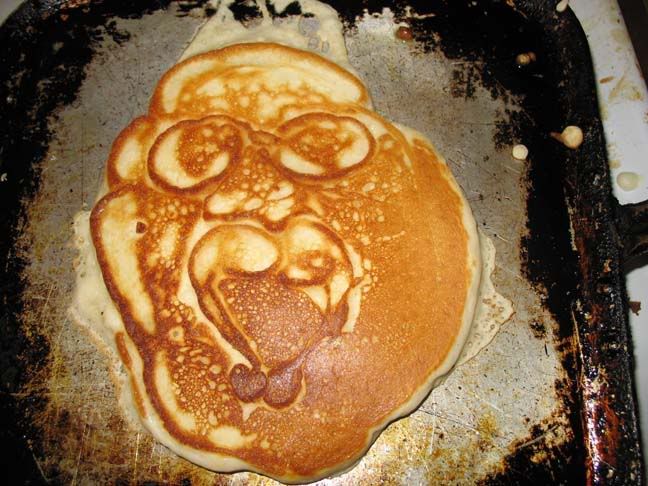 The lucky winner will receive a photo of the personalized pancake of their choice – made by IndyGuy just for you! You may also have the actual pancake mailed to you, but freshness cannot be guaranteed.