This morning, my SDMB pages as viewed in Chrome on my Mac turned from the all black dark theme to a mostly white theme with patches of black (like the banner is a strip of black.)
It looks fine in Safari. It looks fine in my mobile devices. It looks fine in Chrome if I'm in Ingognito mode. With that info, I cleared all the cookies and caches for all time. Nothing fixed. I restarted the computer. Nothing fixed. I'm at a complete loss as to where the issue may lie. It was fine at around 6:30 a.m., but by 7:15 a.m. or so (CDT), it became glitchy.
This is how it appears to me now: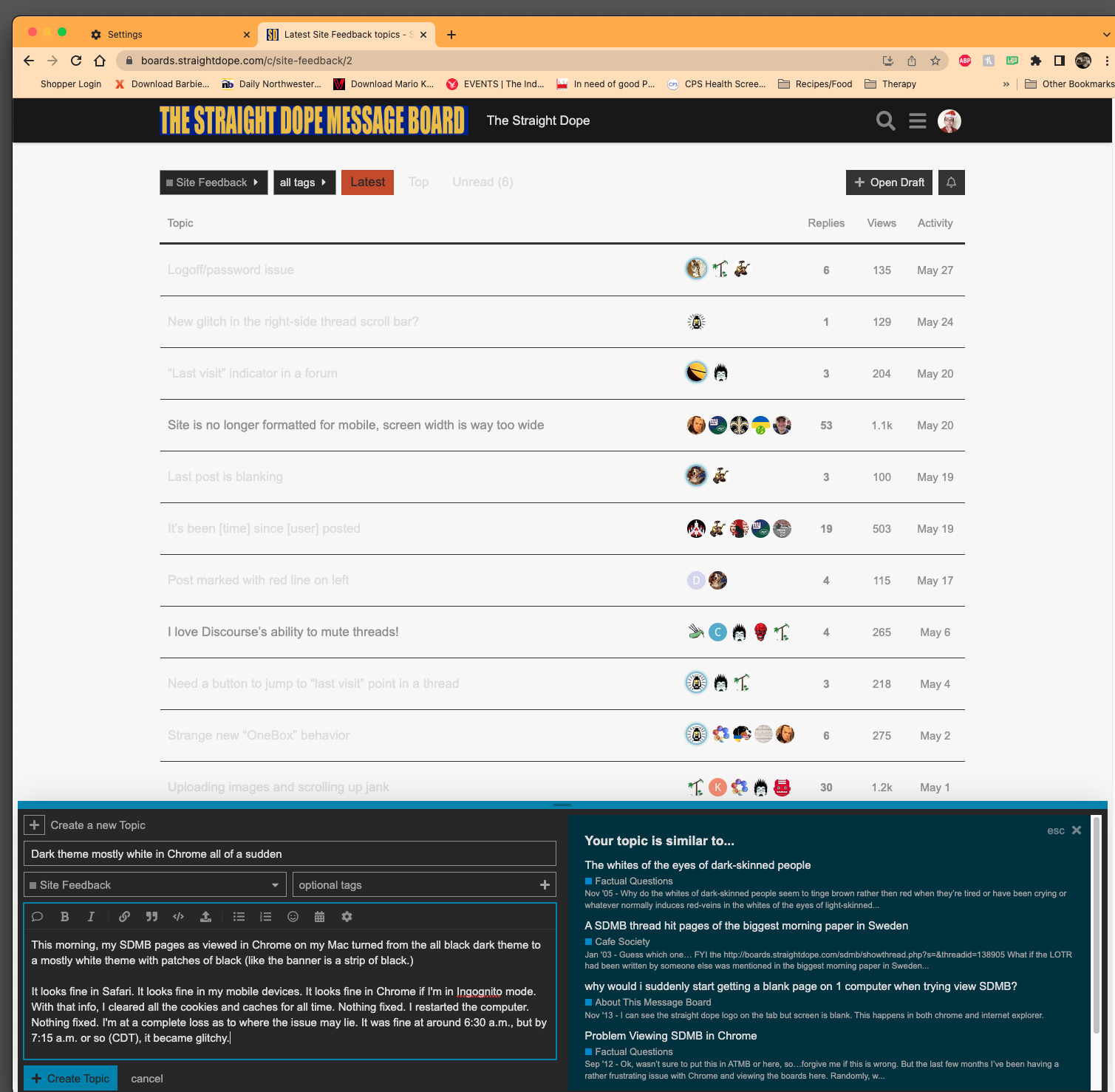 Any idea where the issue may lie? I was guessing cookies and caches because it works in another browser and it works in Chrome's incognito mode, but that hasn't cleared it up. Is there another setting I need to reset? I'm guessing this problem is most likely on my end. Not sure why it would all of a sudden pop up after no issues ever, but who knows.