Back about the beginning of the year, a couple model-building friends and I were jawing at lunch, and the Steampunk Tile Project emerged.
The year is 1899. Count Otto Von Bismarck, smarting from the humiliation of the Second Franco-Prussian War, readies his forces. Napoleon III, Emperor of France, is determined to defend Liberté, Égalité, and Fraternité.
Prussian walkers, mechanical moles, dirigibles, Fafnirs, and other terrific products of Prussian know-how stand poised to invade France. French ornithopters, land ironclads, balloon troops, Chevaliers de Ferres, and other clever creations of French ingenuity are ready to oppose them.
Nine foot-square tiles; nine modellers! Build a steampunk war machine!
The deadline is late this September, at a sci-fi model contest held at a local hobby shop.
So I whacked out nine tiles, and distributed them:
…and set to work on my own machine. I envisioned a gigantic mechanical mole, emerging from the trembling earth to disgorge a load of French troops. I started with the hull of a rocketship kit, the Pegasus "Mercury 9", and built an auger for the bow:
I installed some seats for the troops:
…and some creative gizmology in the upper half of the hull: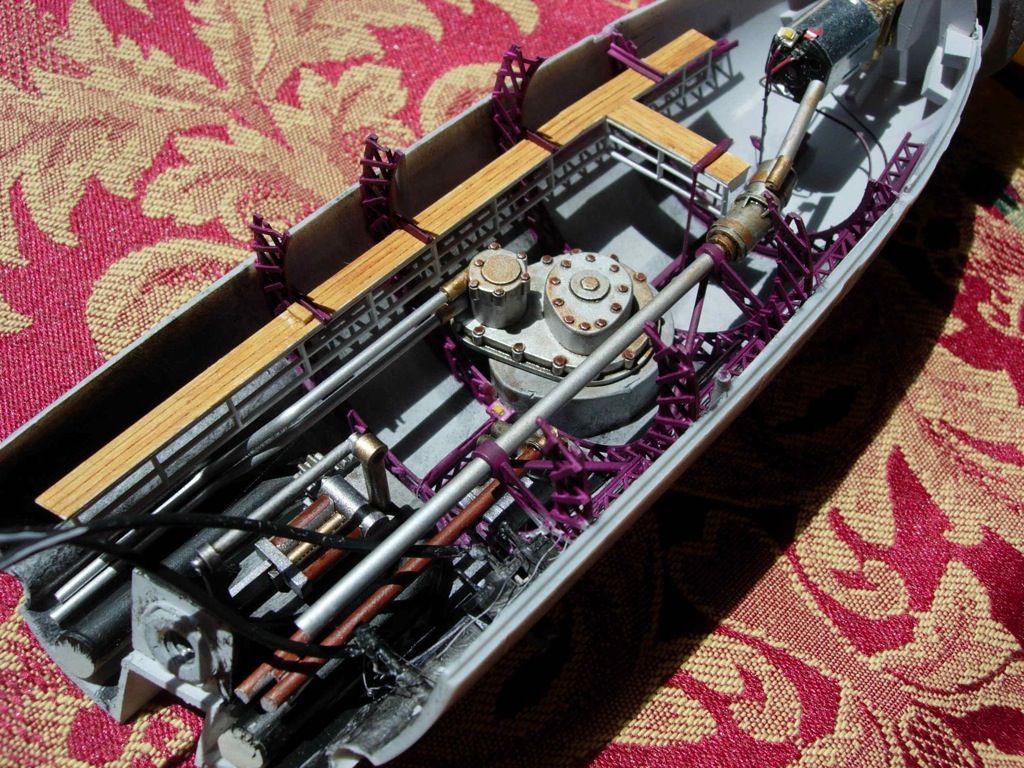 The whole thing got plenty of rivets and a paint job in metallic tones: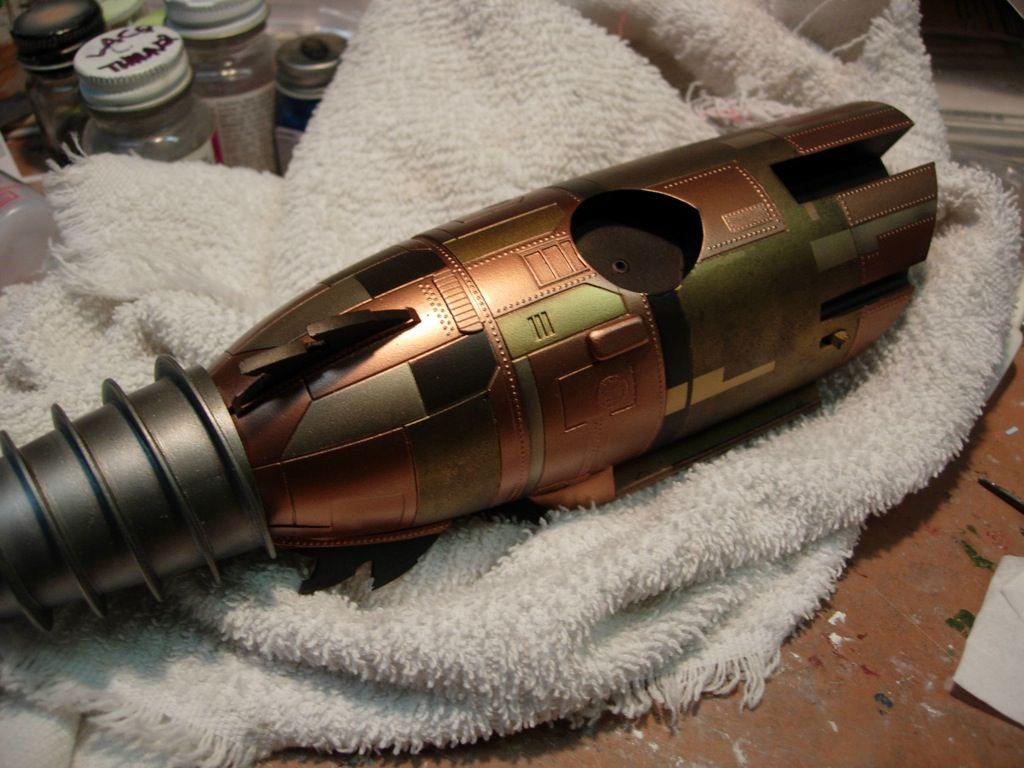 And last month I got her finished:
A diorama is no fun unless there are cows: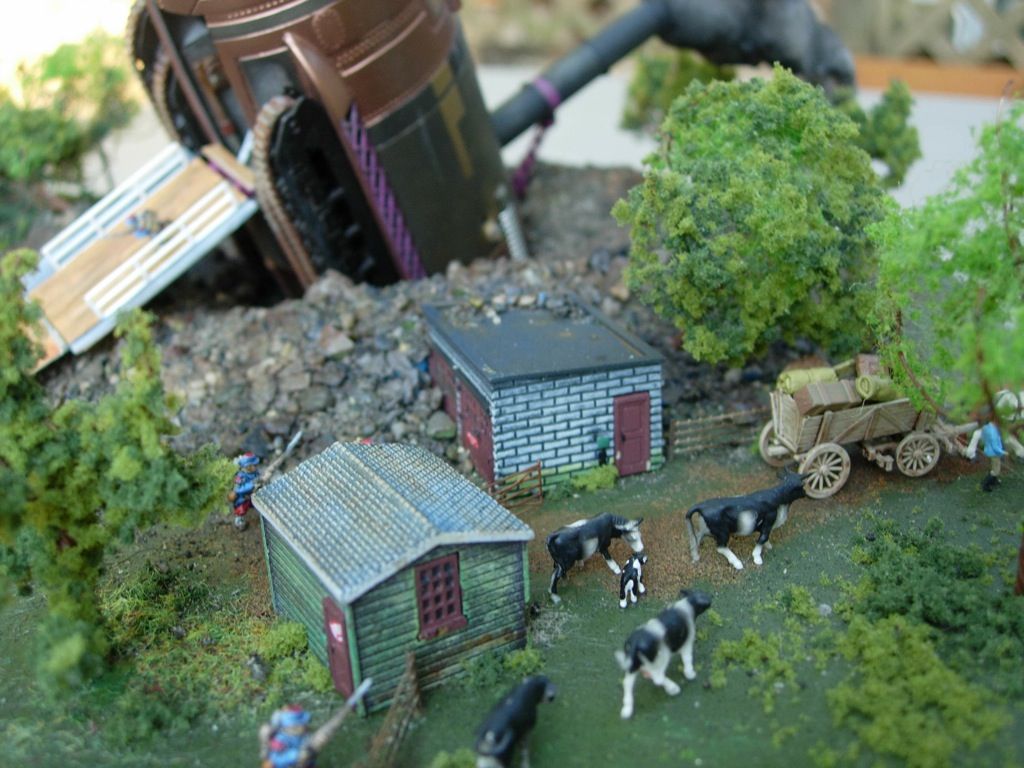 (The interior lights up and the auger rotates when you flip a switch.)
Now I'm cheerleading the other builders as they approach the finish line. One guy has finished a mobile fort, built by none other than Andre Maginot: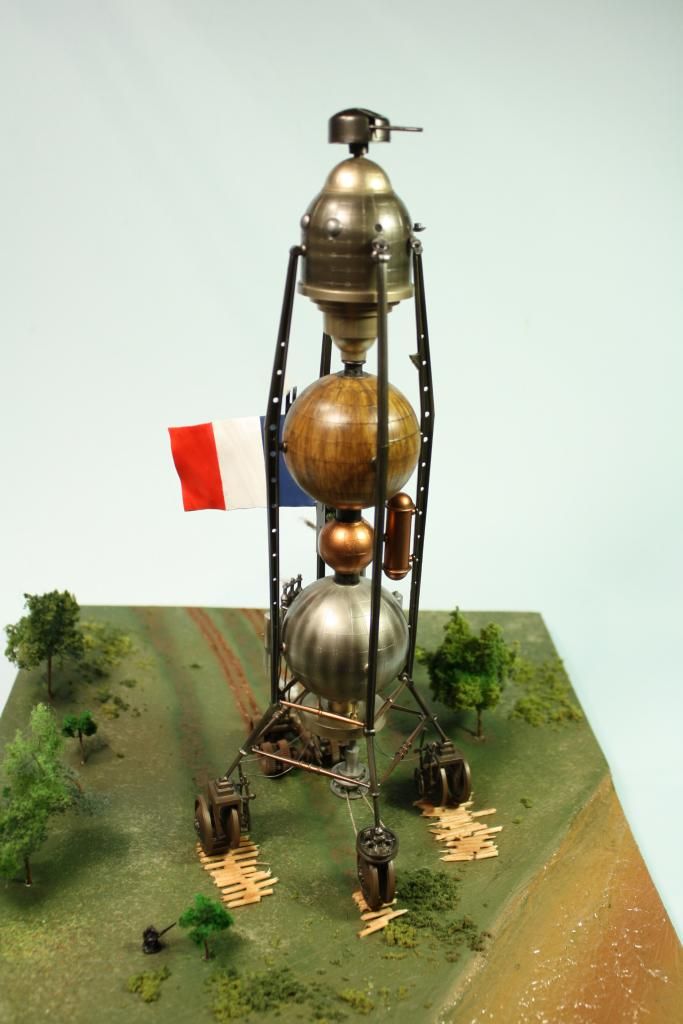 …and there are a dirigible, a giant robot, and a Juggernaut tank that look like they'll all make the deadline. Somewhat more iffy, deadline-wise, are a submarine, a railgun on spider legs, a land ironclad, and a set of tractor-drawn artillery pieces.