Jeff Beck, legendary rock guitarist and musician, dead at 78

Another of the old gods gone. Thanks for the great music, Jeff.
Oh cripes. My husband will be devastated. He is a major Jeff Beck fan.
RIP. Another genius gone.
Oh no!

Damn–there's a very recent Ozzy Osbourne song "Patient #9", and although I'm not a huge fan, I was like "This is pretty good!" Jeff Beck was the guitarist. Shredding until the very end.
Damn, another hero gone.
For any wondering what the fuss is about, check out these two analysis videos: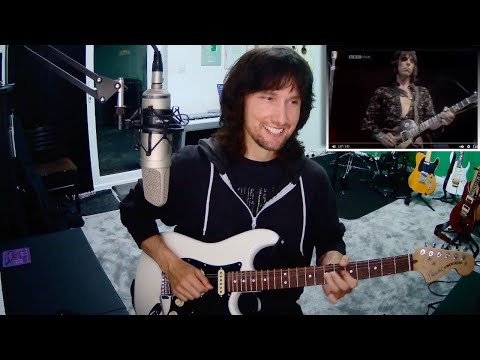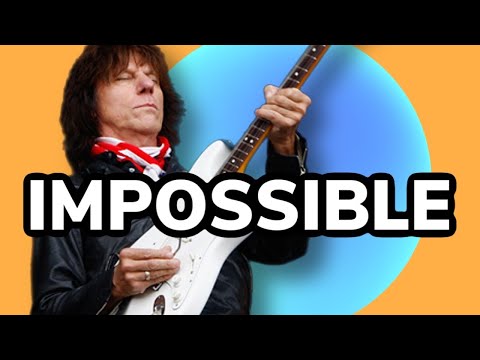 An old friend posted this:
OMG, NOOOOOO. NO!! When David Gilmour married Polly Samson, for some reason Jeff decided at the reception that I was his new best friend. I never did know why (it might've been the open bar featuring a vodka luge, or my incredibly long legs - he basically came up to my collarbone), but when he put my arm in his, and led me around, getting me drinks, telling me jokes, and being the best companion I could've asked for that day, I was thrilled! He was sweet and charming, and hilarious! Sadly, the next time I saw him was when I followed him performing at Richard Wright's memorial service. I have never heard someone make a guitar weep and sob the way he did that evening. This absolutely breaks my heart. Farewell to a true Maestro. RIP, Jeff Beck.
Almost everything done on a guitar with distortion in the 1960s, Beck did it first. I mean, who was playing guitar like this in 1964? (Solo at 1:00)
This one hits a bit harder than most. I last saw him decades ago as a part of the ARMS Benefit. He will truly be missed.
Well shit, I just found out because Letterman's youtube channel featured a Jeff Beck performance from the show. That's a sure sign that the featured performer has passed away.
What a master at his craft, an innovator and trailblazer. Thay don't come any better than Jeff Beck.
Little Steven's Underground Garage was playing a lot of Jeff Beck yesterday.
Yeah, I heard Shapes Of Things on Sirius XM, could have been Little Steven's channel. Damn. What a loss.
I only saw Jeff Beck play live once, at the Chicago Theater somewhere around 2000 or so. He and this blues gal singer did a version of Rollin And Tumblin that sounded like it came from Mars or something.
Imogen Heap, I believe. Spelling?
Listened to "Truth" just the other day. Sad news.
Jeff was an incredible musician.
RIP
This one is difficult to take.
I saw him play three times. The first was The Jeff Beck Group opening for Big Brother and the Holding Company at the Alexandria (Va.) Roller Rink. We were all there to see Janis and didn't know who Jeff Beck was. We figured he must be the guy with the wild blonde hair doing the lead singing.
The second time was Beck, Bogert and Appice. The less said about that, the better.
The last time I saw him was circa 2007 as shown in the film clips. Utterly amazing. Tal Wilkenfeld on bass too.
He was a genius. Up there with Hendrix, or maybe even greater. Blow by Blow is no doubt the greatest rock instrumental album ever.
Yes, and you can even see it on the record - that band in the middle where the plastic's a different color? Mark of the devil, right there!