New Zealand joins the list of space-faring nations with the successful launch of their Electron rocket: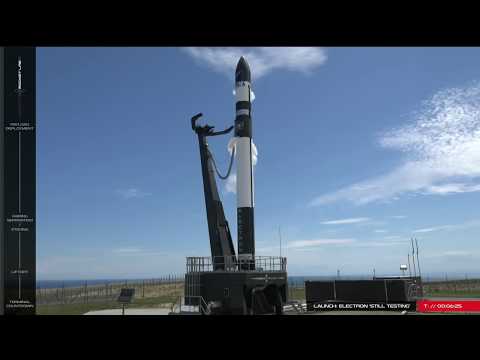 It's a small rocket with a 150 kg payload (approximately the mass of a large sheep), but good enough for smaller satellites. Satellites of this size usually share a ride with larger satellites, but they don't get to launch on their schedule, and don't necessarily get the orbit they want. So it's nice to have a cheap launcher with that flexibility.
Rocketlab had a previous launch of this, which was largely successful as a test but didn't quite make orbit. This launch made orbit and successfully deployed its payload.
This is also the first launcher with electric pumps on the engines. Usually, a small portion of the normal propellant is burned in a turbine to pump the fuel. Here, they use electric motor-driven pumps. It's not quite as efficient as other techniques, but it's vastly simpler and probably more reliable. We'll never see it with large rockets like the Falcon 9, but it's a great idea for smaller rockets. The rocket even dumps depleted batteries during the launch to save mass (just as burned propellant is dumped overboard and reduces the vehicle mass).
Previous thread on the subject:
http://boards.straightdope.com/sdmb/showthread.php?t=826998