The James Bond theme is one of the coolest themes ever.
I'm not what you'd call a gamer but Goldeneye for Nintendo 64 was a huge hit during my formative years and I was awakened many times to the opening chords by my first college roommate. That horn hook really grabs ya.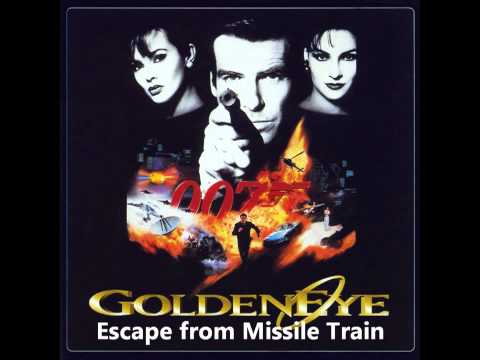 Pause music is far more chill and also very good. I still hum it to myself when slinking around, doing something sneaky:
I've always said the James Bond theme is the theme music with the most recognizable parts ever. Almost every part of the Bond theme is different but instantly recognizable. Compare that to something modern like the theme to Marvels Avengers which really only has a single "part" anyone recognizes.
He was trying to snipe someone, but got shot before he could pull the trigger.
Damn, but his music is fun.
Sorry he's gone.
Let's all take five moments of silence.
You could set that to the theme!
I was surprised to learn that the author had originally composed the James Bond Theme for the sitar. Is there a version of this somewhere?
This is his song that he adapted.
John Barry is responsible for expanding and orchestrating it into the iconically spectacular music that resonated. But Monty started with a decent tune.
Well, at least it wasn't the bagpipes. Not that there's anything wrong with that…