I just finished watching this show on OMNI. It has virtually no narration, and it doesn't give a list of ingredients. You can only follow the visuals.
What I want to know is: What the hell is the green mush she puts into the stew, and what are those little white specks? Mashed okra and black-eyed peas?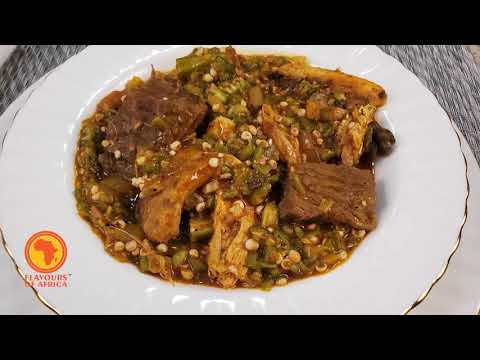 The video is cued to start at 09:04.