Yesterday(?) I posted a response over in the Thread Games category - Inka Dinka Doo by Jimmy Durante. Hearing it over and over in my head is driving me crazy. I even sing it aloud sometimes in a Durante-esque voice, naturally. Occasionally I'll throw in an Acha-cha-cha. Once I even ended it by saying goodnight to Mrs. Calabash

to the bemusement of my Better Half.
I always have one tune or another playing on my mind's jukebox, which has a rather eclectic playlist.
I woke up this morning with "Sunshine on My Shoulders" by John Denver playing. I don't know why. I don't dislike the song but don't especially like it either. I haven't thought of it in a long time and don't recall hearing it played on background music anywhere recently.
Around midday, "My Sharona" by the Knack showed up. Again, I don't know why.
Right now, it's "Bad Moon Rising" by CCR. That one I can explain. I heard on the drive home from the store, so it's fresh in my memory.
I can usually short-circuit whatever is playing by listening to other music, but one time a few years ago it was stuck on "Copacabana" by Barry Manilow for a couple of days and I thought I was losing my mind.
The trailer for Amsterdam makes great use of this one, so naturally, it's followed me home from the theater.
"Hyde Park (The Ah' 'Ooh Song)" by Jeff Kashiwa. (Smooth Jazz)
I've listened to Pink Floyd's Animals 3 times in the 2 days(1977 original/new 2018 stereo remix/2018 5.1), so my current earworms are Dogs, Pigs, and Sheep.
If you're a fan, do yourself a favor and seek out the re-issue, especially if you have a surround sound-capable system.
(Why did Chris Hillman always look like he was really pissed off about something?)


Earlier this afternoon:
That's hard one to shake off.
This has been with me for a few days now:
this fits the mood of the world :

because youtube shows the ad for the new killer known game 20 times a day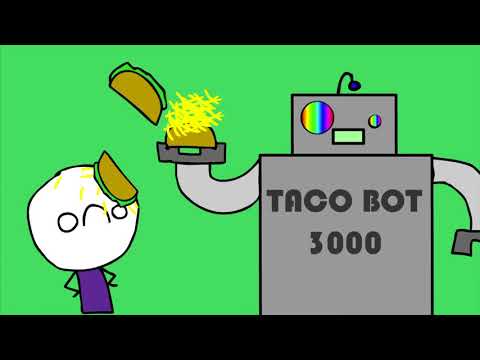 because of roblox
Saint-Saens' Danse Macabre. It's the theme to the series Jonathan Creek, which I've been binging lately.
I have a nephew-in-law who just bought his first turntable. I sent him a couple of my favorite albums, including Secret Secrets by Joan Armatrading.
Joe Jackson plays on it, and the attack on his solo piano combined with Joan's ability to soar from a throaty growl to a near-falsetto on Love By You is mesmerizing… and has been stuck in my head for the past two weeks!
Here it is live, but whenever anyone but Joe plays on it, it's only 99% brilliant.
"Baaad self portraits…" has been bouncing through my head for days now.
That Greek-sounding flute tune played during the dance at the King's palace in Mycenae, in "Time Bandits" just before the boy was re-abducted by the bandits.
The themes to Land of the Lost.
Simarik by Tarkan
Recently my brain was trying to combine "Oh Little Town of Bethlehem" and "Merlin the Magician" by Rick Wakeman.
Oh little town of Bethlehem, how still we see thee lie
Above thy deep and dreamless sleep the silent stars go by
His birds and beasts supply our feast
And his feats our glorious chorus.
As I've mentioned before, I wake up every morning with something playing on my mental jukebox. Today it's "This Masquerade" by George Benson. I have absolutely no idea why, but I'm enjoying it for the time being.