Posted in the Jeopardy thread, but deserving of its own thread, I think.
Fittingly, the Jeopardy! website says his last broadcast will be on 25 December (his last day in the studio was 29 October). So at least we'll get one more "Merry Christmas."
I always liked him.
Rest in peace Alex.
A television icon, and a huge part of many people's lives for decades. RIP.
Oh, damn!!

Damn. Not unexpected, but still very sad.
I'll take Greatest Host Ever for $2000.
If they search for a thousand years, they won't find a better host.
As my wife said, although we knew that pancreatic cancer is tough to beat, he did so well for so long, and kept looking and performing so well, that it was easy to assume he'd just keep going. On the show, at least, he didn't appear to be getting any worse.
That's what we get, 2020? One day?
RIP Alex. You were the best.
2020 really sucks.
RIP Alex.
My earliest Alex Trebek memories are from a game show he hosted on NBC in the mid '70s, called High Rollers. I just found a picture of him from that show – the perm and 'stache were most excellent.
I remember him from those days. Excellent post!
Well, shit. Obviously not unexpected but still a punch in the gut.
My first memory of Trebek was as host of Pitfall, a short-lived game show that featured some really inventive set design: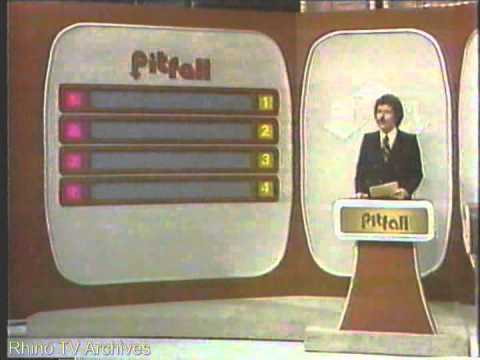 It's rather a pity the show proved financially unsuccessful (and ended up stiffing Trebek out of his salary). I would have loved to see more of it.
Of course, Trebek later became host of Jeopardy!, which our family watched religiously every evening at 17:30 during dinner.
He was just outwaiting Connery wasn't he?[sup]SNL[/SNL]
I've been watching Classic Concentration episodes on one of the over the air tv channels. Alex was a great host no matter what show he was on. RIP.

Damn it. I cried a bit when I read the announcement. I will miss him very much.