I was impressed by the young Cat Grant. I feel she got her voice dead on.
Brian
Cat was much more personable in this episode as she wasn't acting strictly as an antagonist. Her speech to Kenny was spot on; it's something older Cat would have said to older Kara.
I'd love to see an older Kenny return before the end of the season.
I think it's almost a given that we'll see older Kenny. The Supercorp shippers are acting like Kenny's second coming will be the end of the world, which amuses and bemuses me.
Had to look up Supercorp. Heh.
S0607 Fear Knot
This is the Midseason Finale. The show returns Aug 24. Superman and Lois will resume in its timeslot.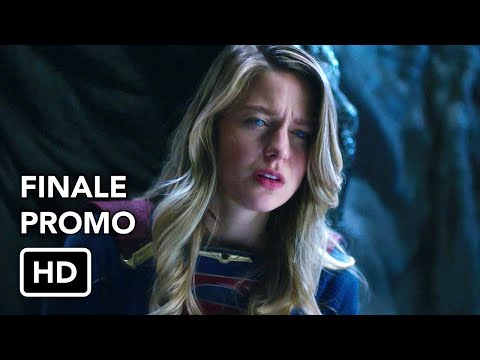 DAVID HAREWOOD DIRECTS - As the Super Friends brave the Phantom Zone to bring Supergirl home, each member of the team is confronted by visions of their worst fear.
Much as I like creative approaches to storytelling, this whole resetting of the timeline to ten minutes earlier, so that they could explore each person's fear was a bit too self-indulgent for my taste. By the third repetition I dreading having to sit through the rest of the Super Friends. Thank goodness J'onn and Brainy were immune. And after all that, all we got at the end was like one second hug between Kara and Alex. Most disappointing.
Brainy's balloon-fear was great.
Brainy's globophobia was the one highlight of that whole sequence.
The show's return is still almost a month away, but the CW have released a trailer for the rest of the season.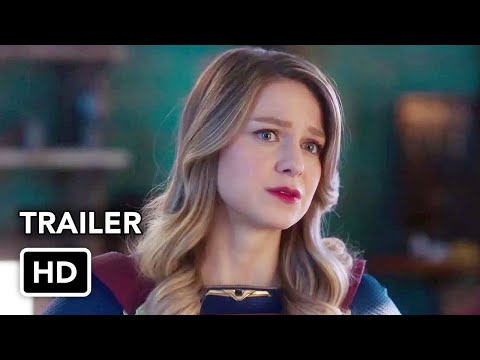 S0608 Welcome Back, Kara!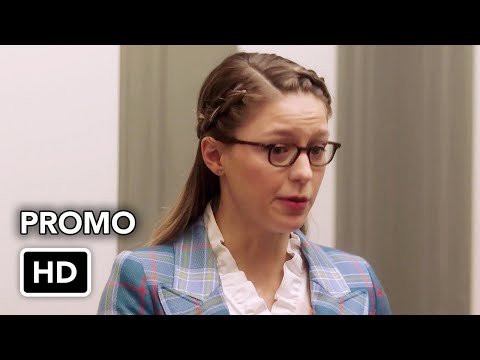 SUPER FRIENDS REUNITED! - As Supergirl and Zor-El (guest star Jason Behr) make their return to National City, they are determined to keep the Phantom Zone behind them and enjoy being superheroes together. Unfortunately, their overzealous efforts backfire, creating a whole new threat to National City.
According to this episode, CatCo Worldwide Media is #8 in the rankings while the Central City Citizen is #4.
So a vast, worldwide media conglomerate, with dozens if not hundreds of journalists, photographers and staff is losing to a local blog with a grand total of two employees. Andrea has really been running the place to the ground.
Earth-1's media landscape is very different from our Earth's. The top six "national" news outlets seem to be metropolitan newspapers and/or metro news blogs.
As a fanwank, it's a poorly titled ranking of metro news outets across the nation. And despite the grandiloquent name, Catco Worldwide Media is really a metro news outlet in National City.
Maybe?
Alex mentioned a column by Iris late in the episode - so apparently the Citizen does have a pretty broad reach. Does Vesper Fairchild work for the Gotham Gazette?
They're really laying on the hints that Nia will reconnect with her sister, right?
I thought Vesper was a radio talk show host. On the other hand, it's called "CatCo Worldwide Media" but all they ever seem to publish is a glossy magazine.
The next episode is entitled "Dream Weaver", so probably.
S0609 Dream Weaver
SUPERGIRL AND KELLY TEAM UP - Kelly meets Joey (guest star Aiden Stoxx), a young orphaned alien boy, who is acting out in foster care because he fears there is something wrong with his brother Orlando (guest star Jhaleil Swaby), who is incarcerated. Kelly asks Kara to help her investigate and they stumble upon abuse at the prison. Meanwhile, Nyxly crashes one of Nia's dreams and asks her for help.
I am having trouble summoning up any enthusiasm for these remaining episodes of the show. The prolonged hiatus didn't help. Where is the season even going? They should be wrapping up storylines rather than introducing another, like Kelly becoming Guardian. Why does a social worker even need a mask to take care of alien kids?
I agree. Kelly could have reported what she saw. She and Alex will wind up adopting Esme, the adorable little girl.
I think the owl in Nia's dream is her sister in some way. (In the Legion of Superheroes, Dream Girl (who is Naltorian) has a sister without precognitive powers who learns magic and joins the Legion as White Witch.)
S0610 Still I Rise
NIA SPENDS TIME WITH HER MOM - Supergirl intervenes when a building in the Heights that was set aside for low income housing is suddenly at risk to be sold to a major corporation. Supergirl recruits Orlando (guest star Jhaleil Swaby) to help her win over the city, but things go awry when Nyxly shows up. Meanwhile, Nia trains with her mother (guest star Kate Burton).
The highlight of the episode was Kara and Brainy's awkward PSA for eating more green foods. Great throwback to the more light-hearted early seasons.
I'm all for affordable housing, but that seems like a big step down from fighting racism and anti-alien sentiment. Also, how is Kelly becoming Guardian going to help with ex-cons finding a place in society?