I don't think there was a lot of realignment in state house control in 2020,
Historically state houses have changed quite a bit, at least in the last 20 years. Under Bush the democrats steadily gained control of state houses, and under Obama the GOP gained control of statehouses (fairly quickly in 2010, because democratic turnout was low that year).
But I don't think there were a lot of statehouses picked up in 2020. And in 2018, democrats only picked up 6 state houses. Considering that there are 99 statehouses, those are low numbers.
The graph below has what state legislatures (both house and senate) were under one party control or split between the two parties. Tons of gains for the democrats under Bush, tons of gains for the GOP under Trump. But the changes seem to have been minor in 2018 and 2020.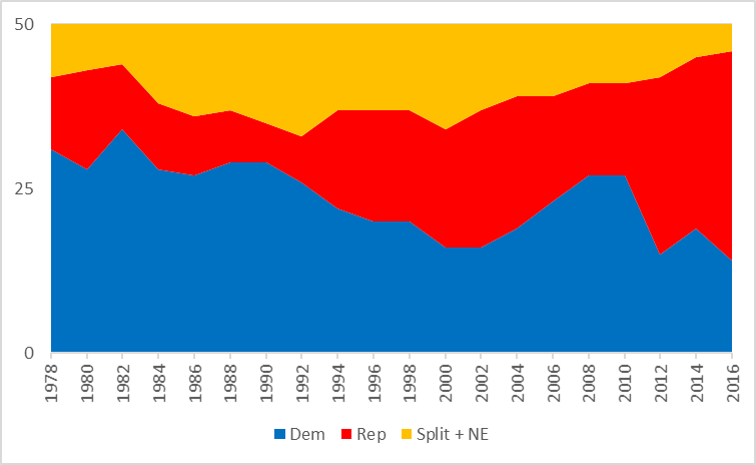 So any idea why state houses aren't switching as much? is it gerrymandering, or just high turnout among republican voters since 2018 and 2020 were democratic years?