I'm starting this but please put up your own. Nice to share ideas.
---
---
My craft bench is 99% reused materials and despite reinforcing it, I'm really surprised it survived the move. I needed better paint storage for it and designed and built a caddy with materials on hand in my shop.
---
A quick 1 day project as a follow-up to the craft bench reorg.
New and very handy paint caddy.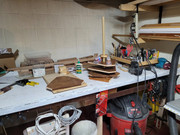 . .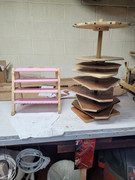 . .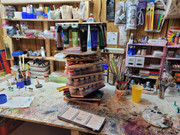 Click small pictures for larger.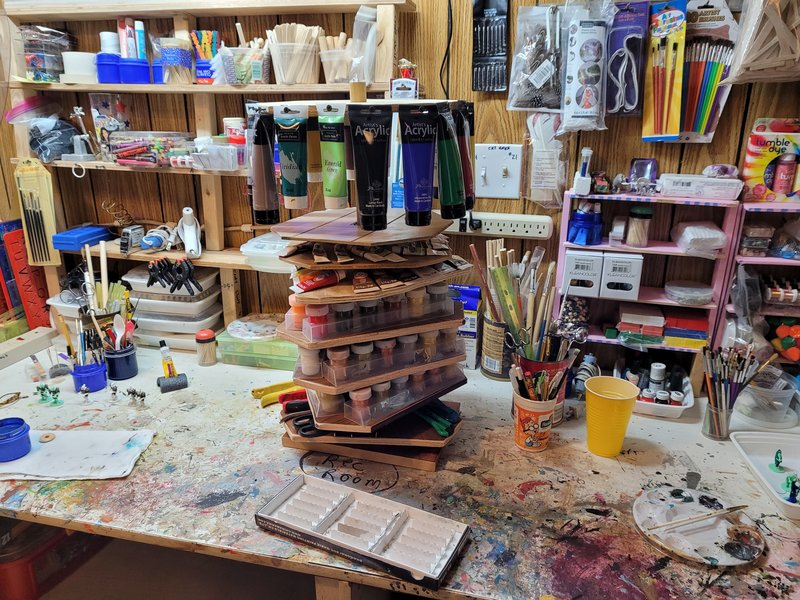 Again, all recycled materials except the wooden dowel. I had a 1" dia 48" piece already though.
Each little shelf spins a full 360°. I is a nice step up from that little tiered pink shelf unit I built years ago as seen in the second picture. I already dismantled that and stowed it away.