When I got my 1994 Yamaha XJ600 Seca II, it was offered in two colours:
Faraway Blue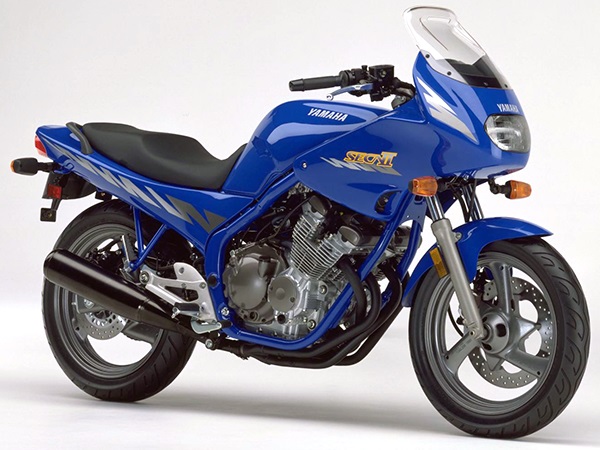 and
Reddish Yellow Cocktail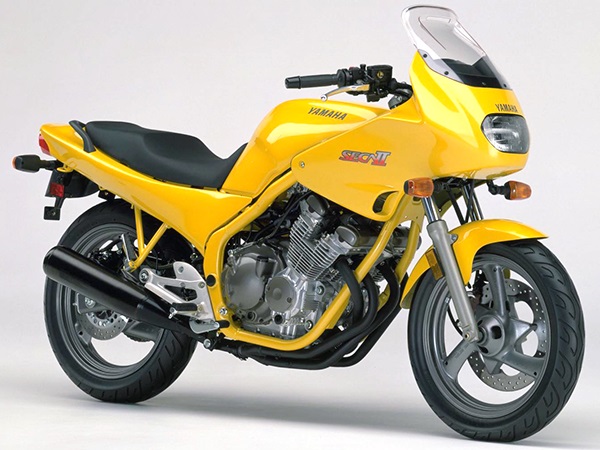 The yellow was stunning. The 'reddish' was subliminal in the sunlight; something you might detect out of the corner of your eye. Without seeing it, I guess I'd have to describe it to you as 'pearl yellow'. Knowing me though, I thought it might attract too many tickets so I opted for the blue one.
As you know, my ride was stolen in July and was recovered last week. In addition to a lot of missing parts, the heroin addict(s) painted all of the plastic, part of the frame, and most of the tank flat black. Despite it making absolutely no sense to restore it, this motorcycle has a lot of sentimental value. So the question is this: Since it needs to be repainted anyway, should I paint it the yellow I really wanted? Or should I return it to its original blue?
I have not seen the graphics available anywhere, so if I repaint it blue it still won't look like it did. But it's always been blue. On the other hand, the yellow is, as I said, stunning and it doesn't need the stickers.
I don't need an answer fast. Due to cashflow issues, I'll be riding it with the flat black paint on it for a while.