YIKES!!!

I FORGOT! Nothing in a foreign language here!
Oh, God. Please close it!
I'm just a little home-sick and this is a song my friends and I listen/sing along with when in our favorite pub!
Sorry!
Q
Don't worry about it Quasi – the rule is against your posting here in other languages, not about linking to foreign-language stuff elsewhere. Enjoy.
twickster, Cafe Society moderator
Thanks, twicks!

So I am!
This is one of the Besoffski's (gone solo, I think) singing a tune called "Ein Bier im Keller" (I have but one beer in the cellar"), which you may recognize as "Guantanamera", but it is also sung another way at German Soccer games: "Es gibt nur ein Rudi Völler", which I know our German Dopers will recognize as a tribute to one of the greatest soccer players in Germany, the other being "Der Kaiser" Franz Beckenbauer (IMHO, anyway!:))
(There may be a bit of a "hiccup" during the EBIK, but don't let it throw you, the song comes back!)
I was here in Georgia when the World Cup was played in Munich in 2006 and I had to get up at 5 am to watch it on ESPN! I was on the phone to my friend Peter in Rothenburg (6 hours ahead) during the game.
Well, I don't watch soccer without drinking my favorite beer (I saved a Bitburger from a recent trip home in 2006), and I remember telling Peter, I had never in my LIFE drunk alcohol that early!:eek:

So here's "Ein Bier Im Keller", followed by "Es gibt nur ein Rudi Völler".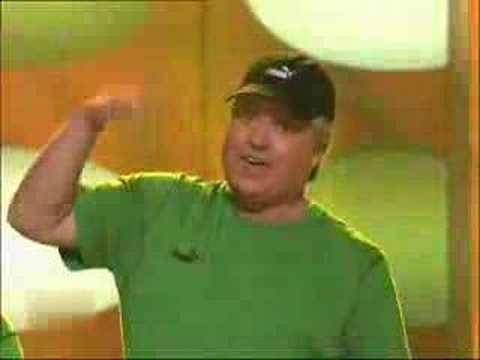 My favorite team?
FC Bayern München, natürlich!

Yeh, I know: 10th place in the Bundesliga, but WTH? One supports one's team in good times AND bad, right?
I also know this post treads a fine line between Games and Cafe Society, but I hope Twicks won't mind!

Quasi
Great stuff, thanks for posting it! Though some of us do like Jürgen Klinsmann too.

Selbstverständlich!
One does, though one is not used to numbers lower than 2nd or 3rd. But it's 8th, not 10th! And lots of matches left.
I got the cartoon, but it's been too long since I've spoken German to make out the lyrics to the song. 'You old asshole'? 'You black pig'?
Ich stehe corrected!

Gott, I miss going to games!
Supported Borussia Mönchengladbach while I spent a short time there (having been moved there by USAir), but mein Herz bleibt bei Bayern München!
8th place!
Great news!
Let's hope that they advance!
Thanks Maserschmidt!
I am schmeiling as I write!

Q
AHHHH! EARWORM! I think I'll be humming this all weekend.

Du altes Arschloch ( Ya GOT it!, Johnny!;))
"Wartzenschwein" (if I am not mistaken) means "Warthog"!

Q
Schnucki:

I hoped you'd like it!

Q
I thought he said 'schwärzen Schwein'.
No, it's "Wart Hog", John. (sorry about the grammar/spelling, but that's the name I got from the song!)
I'm convinced of it, Buddy!

Q
Oh, I believe you!
It's been so long, that I'm better at reading German than hearing it spoken. And when it's sung, then that adds another complication.
Thanks, my Friend!

IIRC, the word "Wartzen" means "warts'.
Glad you liked the tunes!

It's such a small "payback" for what you and the others have done for us!

THANK YOU!
Bill
I missed Oktoberfest this year, so it was a fun thing.
Wife waitressed at one of Chicago's biggest Oktoberfests for a couple years. Her experiences were:
"They asked if I drank on duty. I said, 'Only on my breaks.' That was good enough."
"That Yodelmeister goes down SMOOTH!"
"They served slop to the people outdoors, who were too drunk to notice. I befriended the Mexican staff and ordered my lunch off the inside menu, in Spanish. MUCH better. And they weren't picky about when they drank, it being Oktoberfest."
"One of the guys was second-generation Polish with proper old-country manners. I worked with my younger sister and he expressed a desire to court her, laying out his present state and his expectations, as a gentleman should.* I told him he was too good for her."
"The owner of a very famous restaurant down the street was impressed with my waitressing and said he needed waitresses like me. I told him what he needed was a hostess like me. He never called."
ETA: "Had a friend who celebrated Oktoberfest in Munich. It seems that they have surprisingly strict public drunkenness laws there and she got 30 days of observation at a mental hospital."
I'm not stupid. I asked her Polack father for her hand in marriage.
Note: She will initially, especially if any of our children are present, though the youngest are 20, deny she ever said these things.
dropzone? (Fellow Sky-Diver? Forgot if I knew that about you, sorry!:()
The Oktoberfest?
Was it REAL German Bier?
I keep asking this question and no one can ever answer me correctly.
Went to Helen, GA for Oktoberfest one year. Forget that noise, my friend!
Yes or No?
The reason I even bring it up, is because the** Bitburger **I have been able to find here in the US, tastes nothing like the **Bit **at "home". ("Bitte ein Bit!")
Also, the Hefenweizen doesn't taste the same here!
(Not the same farts either, I can tell and so can my wife. Her eyes don't tear up!)
To save you some time, dz, I know about the beer purity laws in Deutschland. I have just always wondered why they don't seem to apply here in the US?
Is there any reason why we cannot import the same Bier as we drink in Germany???
Thanks from another guy who jumps from perfectly good airplanes, but can no longer afford to!

Quasi