Over the weekend my girlfriend and I decided we needed a kitten. After some browsing at a local shelter, we decided on this little guy.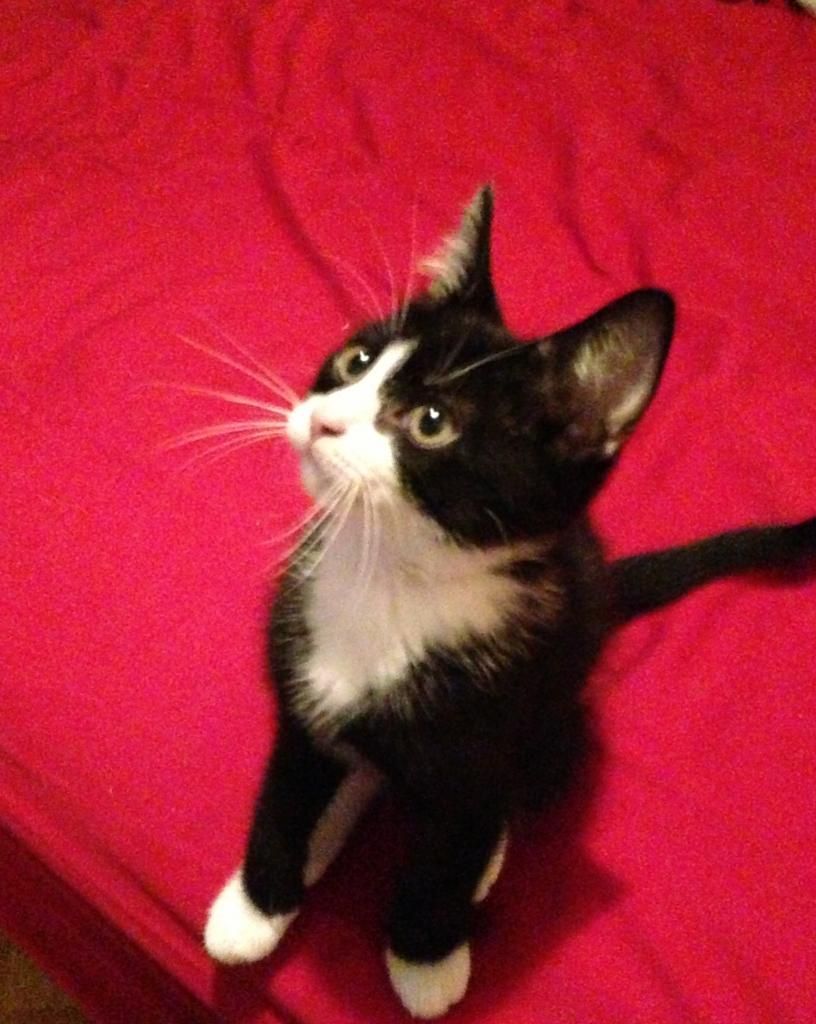 We dubbed him Sam Vimes and boy is he a little hellraiser. Since we brought him home late this afternoon he has been running wild in our guest room and shows no signs of slowing down.
We thought we were going to have problems with the little guy and the cat we already have, but it turns out they get along as well as two cats will this soon after meeting.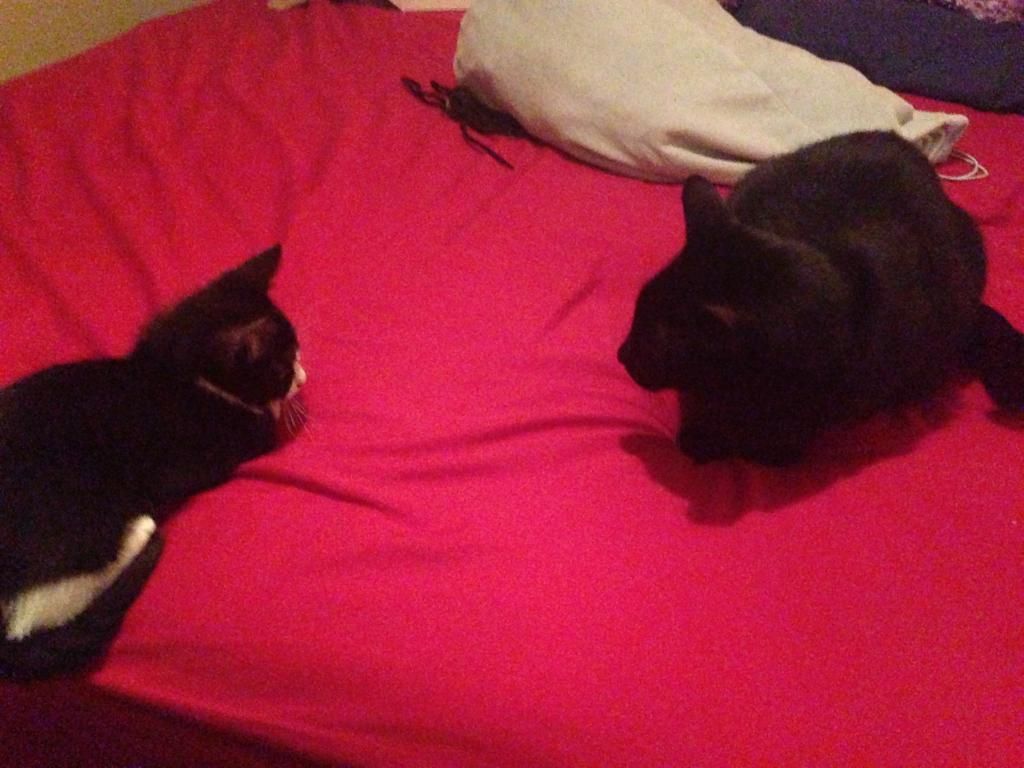 I'm a little worried they get along so well so quickly. I think they may be plotting something.