I got the re-released Stubbs The Zombie and I'm trying to figure out what the hillbilly/rednecks sometimes say when they are getting their brains eaten.
They say something which I could not figure out back in 2005, and now it's annoying me again in 2021. I won't say what it kinda sounds like, because that will make people hear that instead of whatever the hell they are saying. I learned that lesson in 2005.
You can hear it in this video, the link goes right to the kill: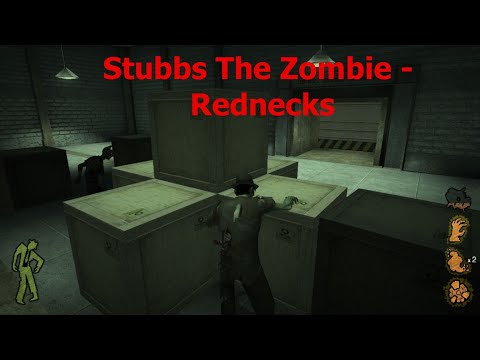 what does he say before the "oh oh oh"?