Got an event which requires Sideshow Bob and I don't have Sideshow Bob, so it's literally just empty of tasks.
usually they're pretty good about NOT doing that. But not always. I got Mexican Duffman ages ago and part of his quest is "make Lady Duff Party at Moe's" and I don't have Lady Duff or any way to get her so it'll sit in my "taskbook open" forever
You'd think they would just openly sell the character. Donuts, cash, something.
New event, robots this time
So weird, I got a new phone the other day and I'm trying to log into Simpsons with it and instead of email and password, it prompts for email and then asks for a code. The code was sent to my email but when I put it in I get an incorrect code message.
And I see it's a thing.
I haven't been on TSOAddicts in a while.
Thanks for posting that. I haven't run into that as of yet.
Other than the same same sameness of events, I have a new complaint about the game: the dialog is way too long and it auto starts. It's often like 10 full bubbles of mediocre jokes and it auto starts, rather than waiting for you to tap on the exclamation point. So you complete a task and you're instantly in a realllllllllllly long creative writing exercise. I do want to read them, but on my own terms, when I choose. Not auto start. And not that long. Because of the length and GOTCHA-ness of it, I tend to just tap tap tap through the dialogs now.
Dialogs are great as you can collect cash/XP while they are on the screen w/o having to stop to collect donuts every million XP. I tap through as many people as I can, then initiate the dialogue, and while the dialog is running, wait until all XP is collected, and when done, run through the dialog. When the dialog is over, I then collect all harvested donuts, one after another, no waiting.
So I've been playing TSTO on my old phone up until now. I just got an update and now the old phone is prompting me for the login and email verification just like the new phone. From what I've seen, EA is aware and is working on the issue.
As a loyal player, I feel they owe me.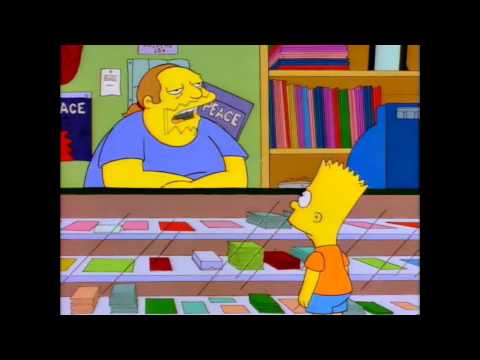 Interestingly, I noticed a few weeks ago that King Snorky now has a spot in the upper left when you cycle through characters but he doesn't have any tasks. Weird.
Shockingly, they included a slightly different dynamic in the new event. Similar to things they've done before, to be sure, but nice to see a bit of variety.
Hunting and tapping the escaped cons is going to be a bit of a PITA. I remember doing this before with snakes (wacking day was pretty fun) but my town and citizens have sprawled so much since then.
A slight difference!
I haven't tried it out yet, but I'll take what I can get.
OK. Tried it out. I'm somewhat amused by the escaped cons running away every once in awhile instead of popping.
I HATE doing the verify age and send code bullshit. so aggravating
I don't bother tapping the criminals after I completed the challenge. I don't need cash or xp, but they also give neither so… it's pointless.
HOWEVER, I am hopeful that they re-introduced this mechanic to test it out and reacquaint us with it for THOH, which should be next.
I would love a fun THOH so much.
I came to the game rather late and it appears there were far more engaging games, and by 'engaging', I mean games which kept you playing TSTO beyond merely matching jobs to characters. And it appears that someone made the decision that the average player prefers to play TSTO in discrete chunks - 10 minutes at a time, every X hours.
If they get away from that model into one where we just tap at stupid, but fun, stuff (like tourists, when they had the Brazil mini-game) that can do nothing but improve the overall TSTO experience.